ECSU's 40 Under 40 Alumni Announced for Achievement and Leadership
---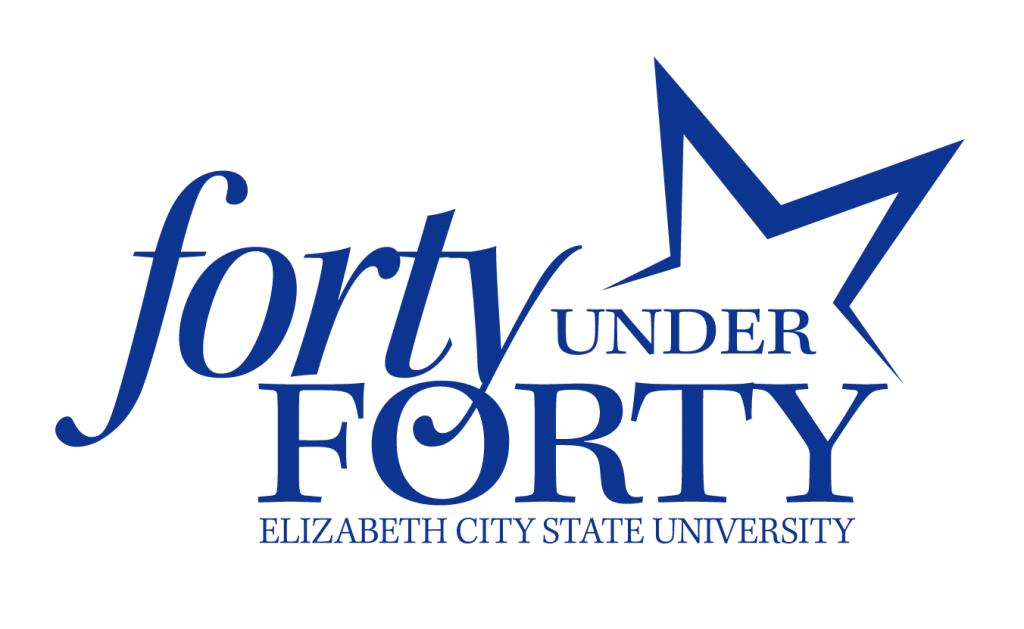 Tickets on Sale Now
Elizabeth City State University (ECSU) will celebrate 40 alumni for their outstanding achievements and leadership at the university's third biennial Forty Under Forty Alumni Awards luncheon on Saturday, April 23, at NOON.  The event spotlights 40 emerging leaders across a variety of vocations who have made a significant impact in business, research, leadership, public service, and philanthropic endeavors.
"ECSU produces incredible alumni who make important contributions in their communities and all phases of society around the world – as only Vikings can do," said ECSU Director of Alumni Relations and Engagement Enoch Bond.  "We look forward to honoring their accomplishments, and our goal is to develop the next generation of ECSU advocates, donors, and ambassadors by inspiring our current students, and showing the world what Viking excellence looks like."
The 40 Under 40 awards were established in 2018 by ECSU's Office of Alumni Relations and Engagement in recognition of the impact alumni make in the arts, entertainment, healthcare, sciences, education, law, business, entrepreneurship, philanthropy, public service, and government industries.  Honorees are selected by a committee of their peers with support and assistance from university faculty and staff.
For information on sponsorship opportunities, please visit www.ecsu.edu/40under40 or contact Enoch Bond at edbond@ecsu.edu or 252-335-3224.
40 Under 40 Alumni Award Luncheon
Saturday, April 23 at NOON
ECSU Campus – Kermit E. White Graduate Center
1704 Weeksville Road | Elizabeth City, NC 27909
Tickets:  $50 per person available online at www.ecsu.edu/40under40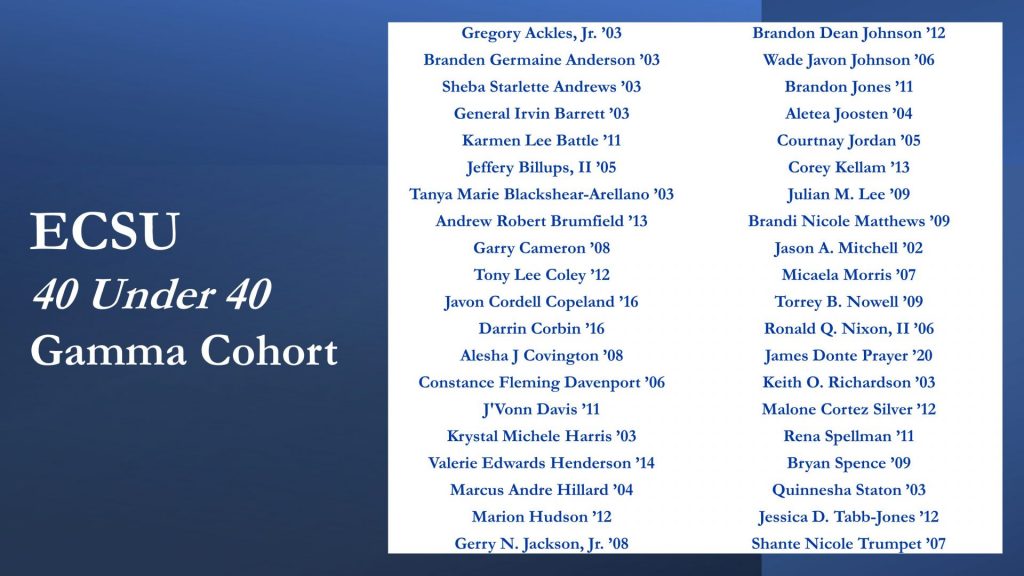 ---