ECSU's 11th Chief Executive, Dr. Thomas E.H. Conway, Jr. Passes
---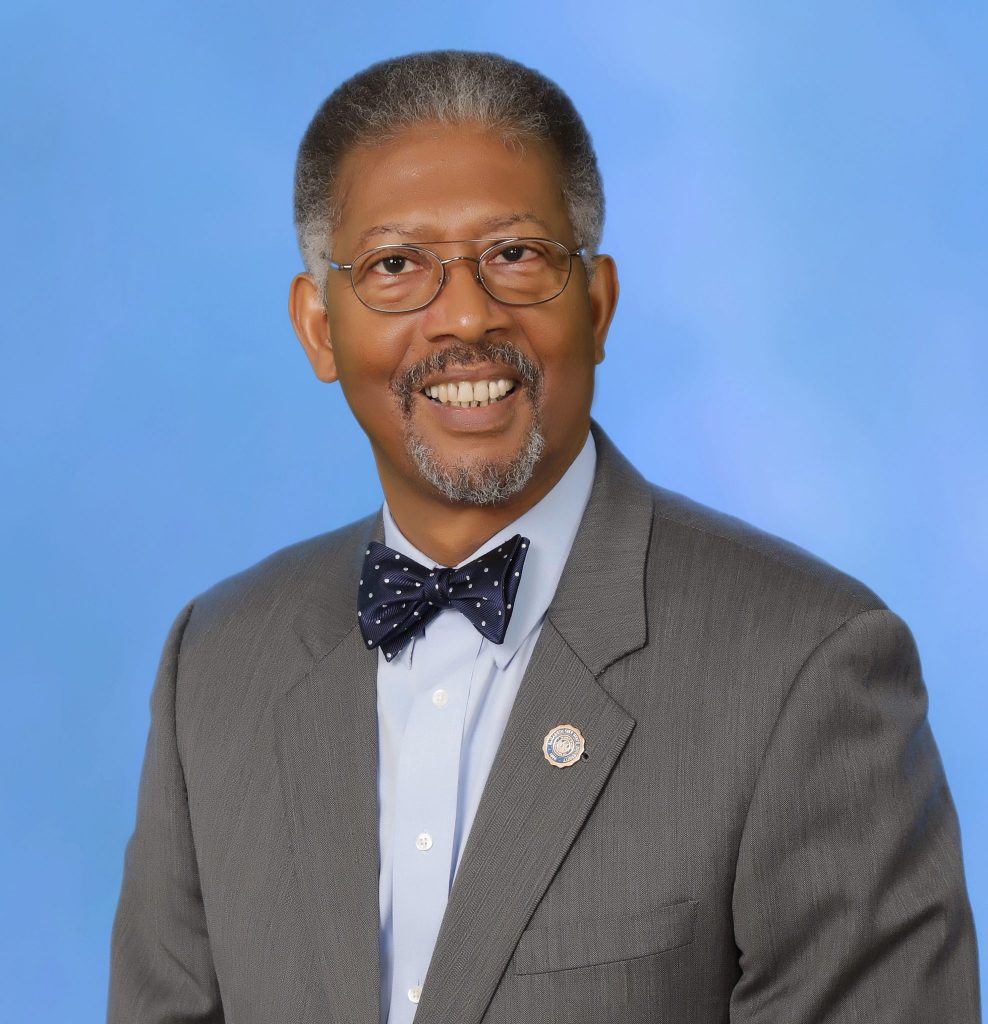 Former Elizabeth City State University Chancellor, Dr. Thomas E.H. Conway, Jr. has passed. Installed as the university's 11thchief executive officer and sixth chancellor in 2017, he took over operations in 2016 when he was appointed interim chancellor by former UNC System president, Margaret Spellings. He then retired in 2018.
"This is a sad day, and with a heavy heart we mourn the passing of a gentleman who I have known for over 20 years from my days as an undergraduate student. He was one of my mentors and a friend," said current ECSU Chancellor, Dr. Karrie G. Dixon.
After taking the lead at ECSU in 2016, Dr. Conway made strides toward expanding the value of the university by requesting and receiving approval for five new academic programs, establishing bilateral agreements with North Carolina community colleges, and having the first enrollment increase in seven years in conjunction with the largest freshman class in five years up to that point.
Dr. Conway also oversaw investments in ECSU totaling more than $24 million which, along with an eventual loan from the USDA, served as major investments in not only the university, but also the regional economy. Along with System President Spellings, Dr. Conway led ECSU's first working group designed to build the university's strengths for future generations. He co-chaired a second working group with Chancellor Dixon prior to his retirement.
Dr. Conway had a great passion for building a stronger relationship between the surrounding community and the university. He was also a strong believer in the university's role as a leader in the economic sustainability of the region, leading him to launch a series of university-led town hall meetings to that end, and launching InnovatEC, a university project designed to spur economic growth and entrepreneurship in the region.
During the 2017-2018 school year, under Dr. Conway's leadership, ECSU launched a new university brand, introducing a new logo and tagline. Dr. Conway had said that the new tagline, "Come to discover, leave to conquer," spoke to the institution's legacy of introducing well prepared and accomplished young men and women into the world.
Dr. Conway's 2018 retirement came after serving the UNC System for 45 years, 32 of which were spent at N.C. State in various capacities, including Vice Provost for Enrollment Management and Services, and Associate Vice Provost for the Division of Undergraduate Affairs.
Prior to coming to ECSU, he served at Fayetteville State University as Vice Chancellor and Chief of Staff, working with FSU Chancellor James Anderson. He was also proud of his early days as a photojournalist in the Greensboro, North Carolina area.
Dr. Conway had a B.S. degree in Agricultural Education and M.S. degree in Guidance and Counseling from North Carolina A & T State University, and a Ph.D. in Counselor Education from North Carolina State University.
The Viking community extends condolences to former first lady, Mychelle Conway and the family.
---