ECSU Works to Establish New Community College Partnerships
---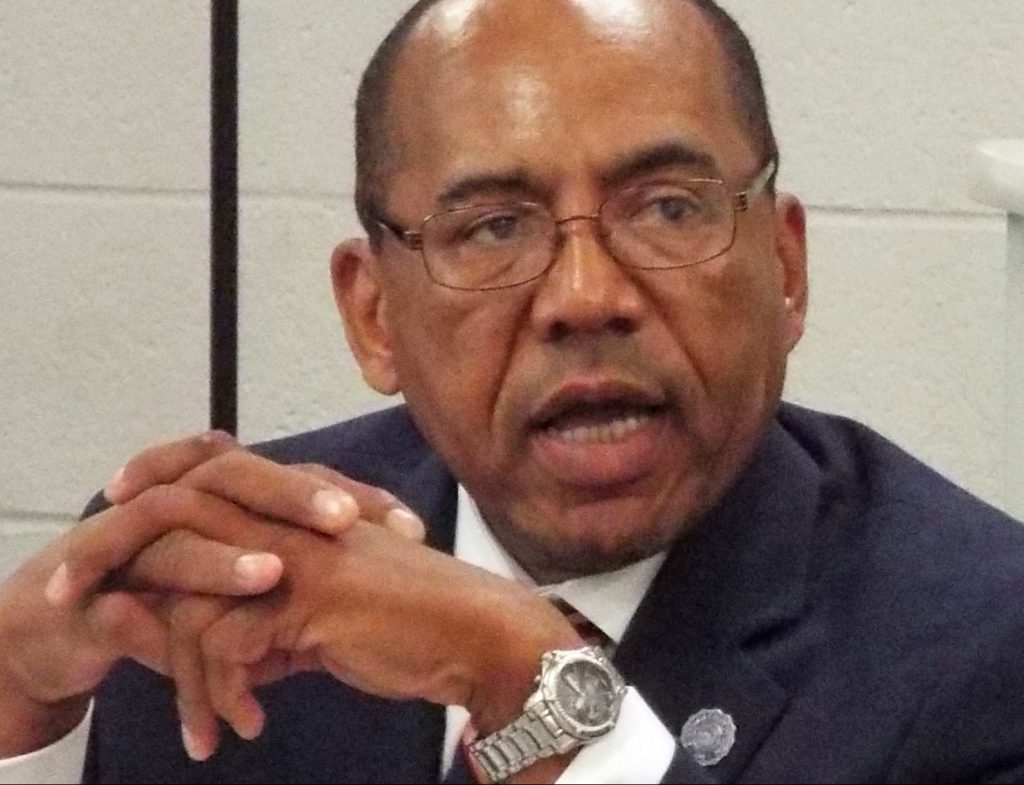 Elizabeth City State University Provost Vann Newkirk discusses community college partnerships at a recent meeting with community college leaders.
Elizabeth City State University officials are hard at work developing stronger relationships with North Carolina community colleges, attracting transfer students to campus, while establishing more programs on area college campuses.
On April 20, ECSU hosted a special meeting with community college leaders to talk about establishing new partnerships with those campuses.
Held on the campus of Martin County Community College, the goal of the meeting, according to ECSU's community college liaison LuAnn Riddick, is to begin to establish articulation agreements between ECSU and North Carolina community colleges. Riddick says the group is working toward identifying academic majors that will lead to careers for students that provide immediate employment and career opportunities in our region.
"We will be establishing new partnerships with the new campuses that attended," said Riddick.
Riddick says ECSU currently has agreements with College of the Albemarle, Halifax Community College, Roanoke-Chowan Community College, and Beaufort County Community College. ECSU officials, she said, are now working on new articulation agreement proposals with Carteret Community College, Edgecombe Community College, and Mitchell Community College.
Riddick says ECSU anticipates signing the agreements with these campuses over the summer, in time for implementation in the fall.
The first agreements, signed in the fall of 2016, established several degree programs offered by ECSU, but available on community college campuses. The 2+2 (two years community college, two years at ECSU) programs for teacher education, social work, criminal justice and emergency management were created, putting a focus on careers that will give students access to the workforce upon graduation.
A student attending Halifax Community College could earn a two year associate of arts degree in Halifax County and then, on the same campus, complete a bachelor's degree, or attend university on the Elizabeth City campus. ECSU works with the colleges providing instructors, and other essential means to educate these students at their hometown campus.
Riddick says these programs will be extending to other community college campuses and ready to launch for the fall 2018 semester. There will be a meeting in June to discuss final implementation, she said.
In addition, Riddick says the group will continue to meet each semester to discuss how ECSU and the community colleges can best educate area students.
"The result of these meetings is to establish a solid groundwork for a wonderful working relationship with all community college partners," said Riddick. "By creating new partnerships and solidifying the existing ones, this initiative will lead to more transfer students selecting ECSU as their university of choice."
---