ECSU Viking Football Player Becomes U.S. Citizen
Posted On December 11, 2019
---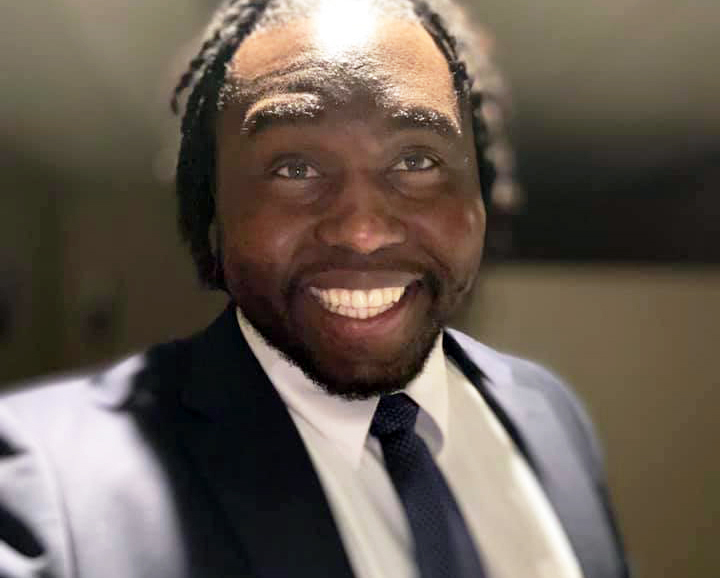 Viking defensive tackle and Guyana, South America native Jamaal Yarde is becoming a United States citizen.
Mr. Yarde, 28, is an Elizabeth City State University senior majoring in accounting. He made his way to ECSU in 2015, after coming to the U.S. in 2009.
"My mom, she lived here since the '90s," said Mr. Yarde. "She wanted us to get a better life and a better education."
Mr. Yarde says they see America as the "land of opportunity" with a chance at a good life for him, his sister, and his mother.
And a good life it has been so far.
Mr. Yarde and his sister joined their mother in New York City. When he arrived, he had dreams of playing football.
Mr. Yard had been a rugby player – football's cousin of sorts – and so he was familiar with the rough aspect of the game. In 2013, he began learning how to play football in preparation for things to come.
In New York, Mr. Yarde would meet an ECSU alumna, Wylia Slade, who would invite him to an open house. It was here, on campus, that he found his future in education, and enrolled for the fall 2015 semester.
"It was kind of a rocky start at first," said Mr. Yarde.
Tuition in 2015 was higher since the N.C. Promise Tuition Program had not yet been created, and wrangling his student financing proved to be difficult at first.
He says because he was an out-of-state student, Mr. Yarde's student financing took two weeks to clear and he had considered moving back home to New York and enrolling there. But at the last minute everything cleared and he became a full-fledged member of the Viking family.
"It's a pretty nice, calm and small neighborhood compared to New York," Mr. Yarde said of ECSU's campus. "The hospitality is great and the people are great on a daily basis."
Aside from college and football, one of Mr. Yarde's big goals has been to become an American citizen. Last February, he officially began that process, applying electronically.
"For me, it was kind of a smooth process," he said.
After the initial application, Mr. Yarde was given a book of 100 questions and had months to memorize them. They were all American civics and history questions, things most Americans should know from years in secondary school.
Mr.Yarde learned about the Constitution and its amendments, the U.S. presidents, wars fought, and basic civics. Then, this past November, he was given his citizenship test – six questions chosen at random from the 100 facts he memorized – and an interview.
Jamaal Yarde passed all of it with flying colors and on Dec. 19, he will take his citizenship oath in New York.
Mr. Yarde will graduate from ECSU in May 2020 with the distinction of fulfilling his dream of a better life, a good education, playing football, and becoming a U.S. Citizen. After graduation, he hopes to continue living his American dream by becoming a professional football player.
---