ECSU Vice Chancellor of Operations Alyn Goodson Named to UNC System Leadership Institute
---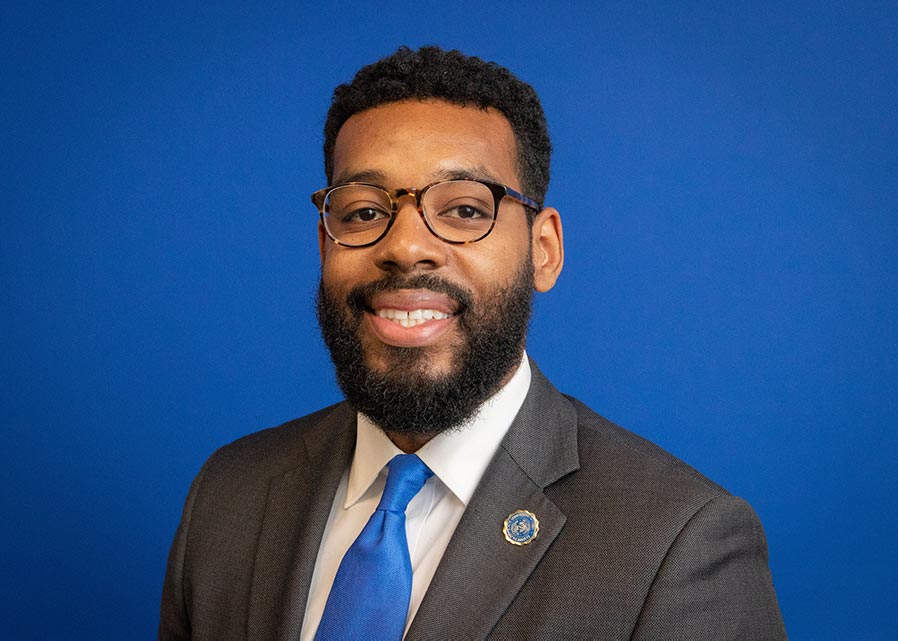 Elizabeth City State University's vice chancellor for operations and general counsel, Alyn Goodson, has been named as a member of the University of North Carolina System's Executive Leadership Institute.
The 10-month program is designed to build the next generation of leaders from within the UNC System. The program will focus on providing an overall view of the System and leadership opportunities.
"I'm honored to be a member of the first cohort for this executive leadership institute," said Mr. Goodson. "Through this process, I hope to strengthen my leadership skills as I continue to support Chancellor Dixon and her pursuit to advance the interests of Elizabeth City State University and northeastern North Carolina."
Mr. Goodson is a graduate of North Carolina State University, North Carolina Central University School of Law, and Georgetown University Law. He began his work at ECSU in 2012 as assistant general counsel before being named general counsel. He was later promoted to chief operating officer and general counsel, and he now serves as vice chancellor of operations and general counsel.
"Alyn's hard work and dedication to ECSU has been invaluable," said ECSU Chancellor Karrie G. Dixon. "This is an exciting opportunity for him, and his work at the university."
The institute is designed to share best leadership practices by building collaboration and partnerships among participants and their campuses. In turn, experienced administrators will be prepared for more demanding roles and re-energized in current roles.
As a part of the UNC Board of Governors' commitment to diversity, the board's Committee on Historically Minority-serving Institutions (HMSI) worked closely with the ELI leadership team with the goal of ensuring that at least one-third of participants would be selected from the System's six HMSIs.
Upon completion of the program, participants will receive a certificate, an assessment of the pilot experience and the benefits of a mentoring relationship. Participants will have the opportunity to pay it forward as mentors for future Institute participants, ensuring promising talent continues to develop across the UNC System. For more information, visit the ELI website.
---