ECSU to Incorporate Pass/Fail Option for Undergraduates
---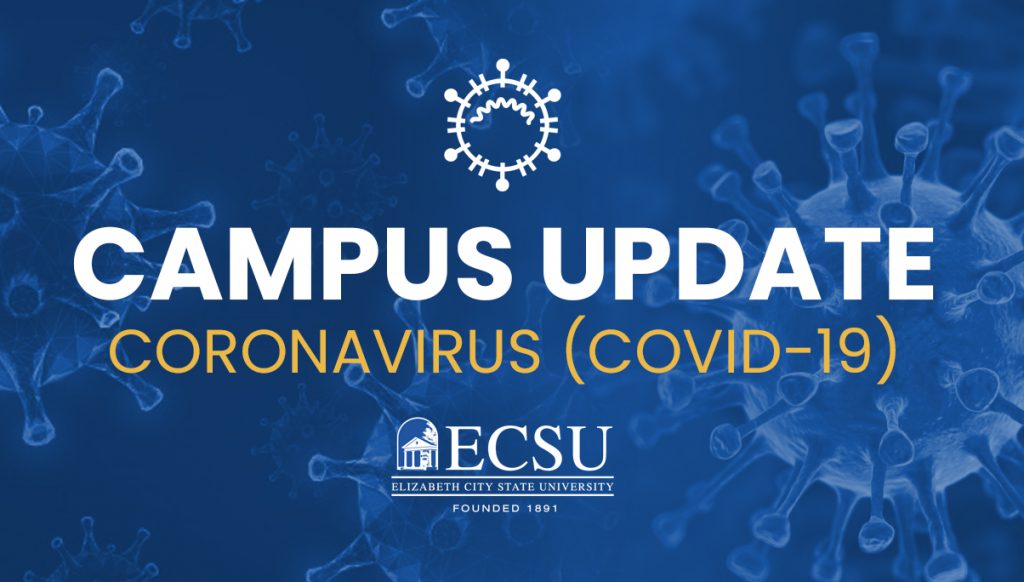 As Elizabeth City State University students begin their coursework online, the university administration has announced that as of March 30 there will be a pass/fail option for students.
According to the Office of Academic Affairs, the option to choose pass/fail is restricted to students registered in the spring 2020 semester.
"Many of our students are not only adjusting to remote learning, but they are struggling with computer and Internet access, family duties, and being several time zones away," said ECSU's provost, Dr. Farrah Ward. "The implementation of this temporary grading policy and procedure will provide greater equity for students who would be unfairly disadvantaged by the COVID-19 pandemic." 
How this accommodation applies to student records:
All courses will be graded with the standard grading scale as outlined in Policy 300.1.7 (Grading, Evaluation and Academic Policy).
Letter grades of A-D will convert to a pass (P). Letter grades of F will convert to a fail (F).
A pass/fail grade will not count towards a student's GPA.
A grade of pass will count towards earned semester hours.
Courses graded as pass/fail under this accommodation will count towards graduation requirements.
Students will choose if they want to make their courses pass/fail for the spring 2020 semester after grades for the semester are submitted. Non-graduating students will have until June 30, 2020, to elect to place a course on pass/fail. Once a student has elected to change a course to pass/fail this selection cannot be changed.
Students who are graduating in May 2020 will have one week after final grades are submitted to place a course on pass/fail. Once a degree is conferred, students will not be able to change their selection. Whatever selection was chosen to confer the degree will remain a permanent selection.
Honor Roll, Dean's List and Chancellor's List will be suspended in Spring 2020 as a result of this grade change.
Given this grading change for spring 2020, Academic Standing will not be calculated.
Student academic standing will be continued from fall 2019.
ECSU will include a transcript note on all academic records, regardless of grading basis, notating the global public health emergency during Spring 2020.
Incomplete Grades Assigned During Spring 2020
Incomplete grades assigned during spring 2020 are automatically granted an extension until Dec. 2, 2020. Faculty and students do not need to request an extension.
Any extension of time needed beyond Dec. 2, 2020, should be submitted to Academic Affairs via email from the faculty member, to provost@ecsu.edu. Questions about the changes should be sent to Academic Affairs, provost@ecsu.edu.
---