ECSU to host the North Carolina Association of Historians Annual Conference
---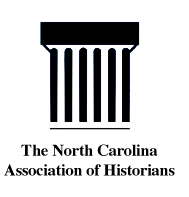 Kesha Williams
March 14, 2011
Historians from across the country will gather at Elizabeth City State University March 25 and 26 for the annual conference of the North Carolina Association of Historians.
It is the first time the university has hosted the event, which will feature presentations on a range of historical topics covering various eras, including North Carolina history, British Imperial history, Civil War and Reconstruction-era history and urban history. Panelists include more than 35 historians from North Carolina, Alabama, Virginia, Ohio, Maryland and Washington.
ECSU's Department of History and Political Science is working hand-in-hand with the Museum of the Albemarle to make the conference appealing to the public. While panel presentations will be held on Friday and Saturday at ECSU's Ridley Student Complex, a reception and dinner will be held at 5 p.m. Friday at the Museum of the Albemarle.
Douglas Jackson, an assistant professor in ECSU's music department, will present Max Roach's music during the reception, followed by a panel featuring Lawrence Babits of East Carolina University, Camden County Public Historian Alex Leary and Chris Meekins of the North Carolina Department of Cultural Resources.
The keynote speaker for the dinner is Jeff Crow, deputy secretary for the Office of Archives and History in the North Carolina Department of Cultural Resources. His talk, &quotThose Other First Families of North Carolina,&quot will focus on often-overlooked African-Americans who helped settle North Carolina. All events are open to the public.
&quotOur theme is 'Public History,'&quot said Beccie Seaman, an ECSU history professor and 2nd vice president of the NCAH. &quotThis year marks the 150th anniversary of the start of the Civil War, and much of history is in the public arena – in historic houses, in national parks,&quot Seaman said. &quotWe want the public to come and enjoy this conference, which is designed to appeal to all interests.&quot
The conference kicks off at 12:30 p.m. Friday with panel presentations in the Ridley Student Center. Panel presentations continue at the Ridley Student Complex at 8:30 a.m. Saturday. The conference winds up at 1 p.m. Saturday.
Seaman said for the first time at a NCAH conference, undergraduate students have been invited to present their research. Three ECSU students, Erica Johnson, Charles Martin and Barry Seebo, will present their work at a panel on Saturday morning. All three are history majors. Poster presentations by other students from UNC-Chapel Hill and elsewhere will also be part of the conference.
Johnson will talk about her work on women reformists Elizabeth Cady Stanton and Lucretia Coffin Mott. Martin will speak about the U.S. Coast Guard's Chicamacomico Lifesaving Station crew and its heroic rescue work in 1918. Seebo will examine the constitutionality of firearms laws.
Registration for the conference is $15, and can be done ahead of time or at the door.
Reservations for the dinner, which costs $20, must be made by March 16, with checks made payable to ECSU and mailed to Beccie Seaman, Campus Box 848, Elizabeth City State University, 1704 Weeksville Road, Elizabeth City, N.C. 27909.
Registration forms for both the conference and the dinner are available online at www.ncassnhistorians.org/annualmeeting.html Registration forms also are available at the Museum of the Albemarle, 501 S. Water St. the Pasquotank Arts Council/Arts of the Albemarle, 609 E. Main St. and at Port Discover, 611 E. Main St.
For more details about the conference, go to www.ncassnhistorians.org/meeting_program.html or call Seaman at (252) 335-3336 or (252) 267-4872.
---