ECSU Students to Participate in National, Virtual Performance of 'Lift Every Voice and Sing'
Posted On September 22, 2020
---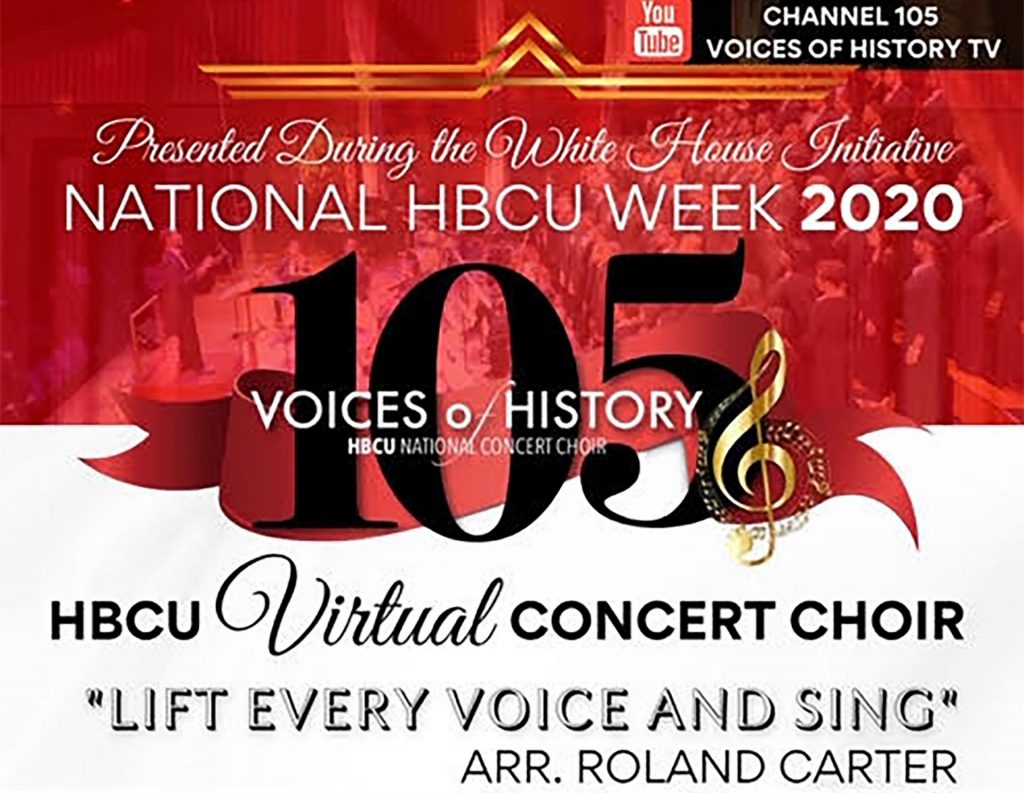 Three Elizabeth City State University students will be among the 105 HBCU choral performers to lift up their voices during "Honoring National HBCU Week."
On Wednesday, Sept. 23 at 11 a.m., they will be a part of the national, virtual performance of Roland Carter's arrangement of "Lift Every Voice and Sing," during the White House Initiative on HBCUs 2020 conference.
"This is an incredible honor for our three University Choir members, and for ECSU," said Dr. Walter Swan, associate professor of performing arts, and director of the University Choir.
Frank Bryan, a senior, Isaiah Marshall, a sophomore, and recent ECSU graduate Angenea White will perform along with 102 other students from across the nation.
The performance is a part of 105 Voices of History, a platform created by Renata Roy to give HBCU students an opportunity to perform on a national stage, as well as in the Bahamas. Due to COVID-19, their most recent performance will be virtual, however concerts are being planned for the future.
The 105 Voices of History group is currently planning a concert on the steps of the Lincoln Memorial in the coming year. And the following year they plan to perform at the Lincoln Center and in venues abroad.
"Through this platform, our students have learned about leadership, cultural diversity, work ethic, history, art, networking, and developing working relationships with others," said Dr. Swan.
The 105 Voices of History project began last May with a team of five conductors. As a member of the strategic implementation team, Dr. Swan served in the capacity for video instruction, as an adjudicator, and as one of four featured conductors currently working at an HBCU.
In addition to the performance, Dr. Swan says an "amazing video" with an HBCU zoom watch party including administrators from HBCUs and University Choirs from around the country will air Wednesday, Sept. 23.
The White House Initiative, according to its website, "is focusing on a unique 2020 conference experience, substantially (though not exclusively) structured around deal-making between HBCUs, Federal agencies and private sector partners. Past conferences have exposed, cultivated and nurtured; now, the Initiative is developing paths to 'put it all together,' creating deal-making conditions over two-three days for institutions, students, agencies and the private sector."
To view the Sept. 23rdperformance at 11 a.m., go HERE.
---