ECSU Students Launch Second Annual Food Lion Feeds Collegiate Challenge Bid to Raise Food and Money to Fight Hunger
Posted On January 28, 2020
---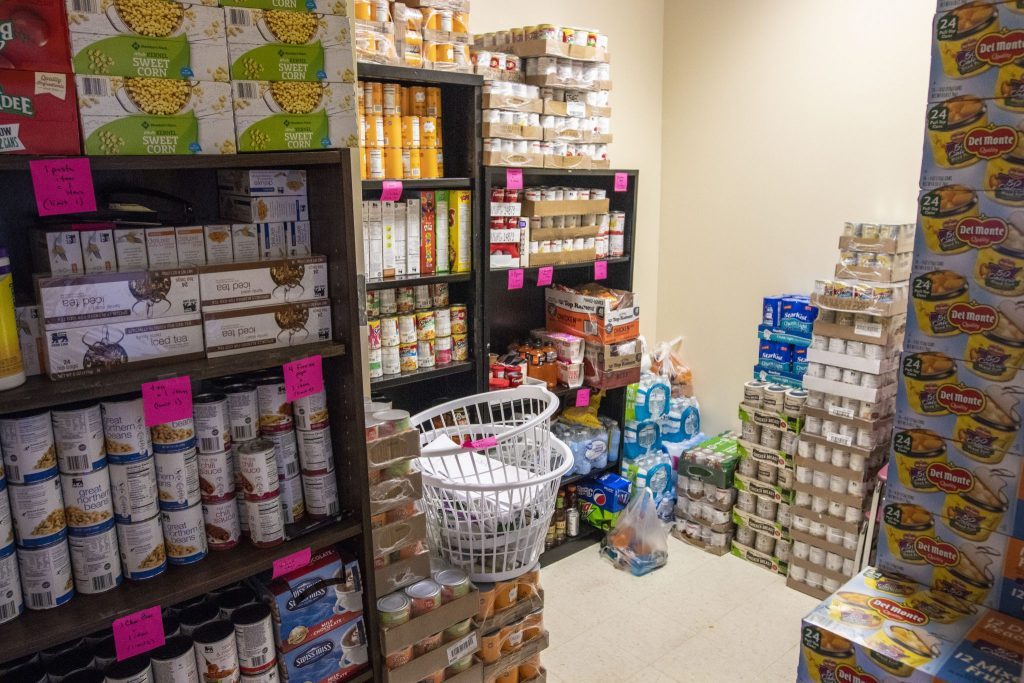 Elizabeth City State University students are getting ready to bring awareness to food insecurity issues, collect non-perishable food items, and shoot for a second consecutive win in the Food Lion Feeds Collegiate Challenge competition. The competition kicks off Wednesday, Jan 29, with a selfie station and social media posting campaign.
Now in its second year, the Collegiate Challenge will feature 12 schools across the state, each competing to help feed North Carolinians who are considered "food insecure." Throughout the competition, running from Jan. 26 to April 25, students are earning points based on activities centered around collecting and donating food to feed their communities.
ECSU is competing against a number of other North Carolina university campuses, according to the food pantry's faculty director, Dr. Jennifer Brown. Dr. Brown says since ECSU is the one to beat this year, "we have a target on our back."
ECSU stands to win a first prize of $10,000 and two, $1,000 prizes throughout the competition. The funds go towards fighting food insecurity in the region.
ECSU was the top prize winner across the state last year, competing against 17 university campuses.
This year's events will include the selfie station, an MVP card drive and at the end of February – the exact date is pending – a Stomp Out Hunger event.
The selfie station event starts Wednesday, Jan. 29 from 3 p.m. to 6 p.m. at the Vaughan Center. The Vikings Care Food Pantry team, led by pantry ambassador, senior Othello Price, is inviting the campus community to take selfies and post to Twitter. The posts will be accompanied by #vikingvloutECSU and #foodlionfeeds for points awarded to the ECSU team.
Ms. Price says that during Wednesday's event, people will be asked to trade in their existing Food Lion MVP discount card for a new one. With that new one, each time you buy groceries at Food Lion, the ECSU team will receive a point.
"Only students, faculty, and staff can participate," said Ms. Price.
At the end of February, ECSU will hold a Stomp Out Hunger event. The goal is to collect as many canned goods as possible. Ms. Price says that during last year's event, the ECSU teamed filled a bus-full, and they hope to do more this year.
The donations collected, according to Dr. Brown, will go to the student food pantry, the local good bank, and to the Pantry Pioneer Program. Pantry Pioneer is a program started by ECSU students, designed to be a start-up for high school-based food pantries.
Between the various events, the most points accumulated by a university team will determine the winner of this year's challenge.
Since the Viking Cares Food Pantry opened, numerous students have received needed help with monthly groceries. In addition to students, the pantry has also assisted the local chapter of the American Red Cross with its needs, supplying food to families hit hard by last year's hurricane season.
The pantry will also continue to assist members of the greater Elizabeth City community.
For more information, contact Othella Price at 252-267-5532.
---