ECSU Students Get Insights into Radio and Television during M.E.D.I.A. Week
---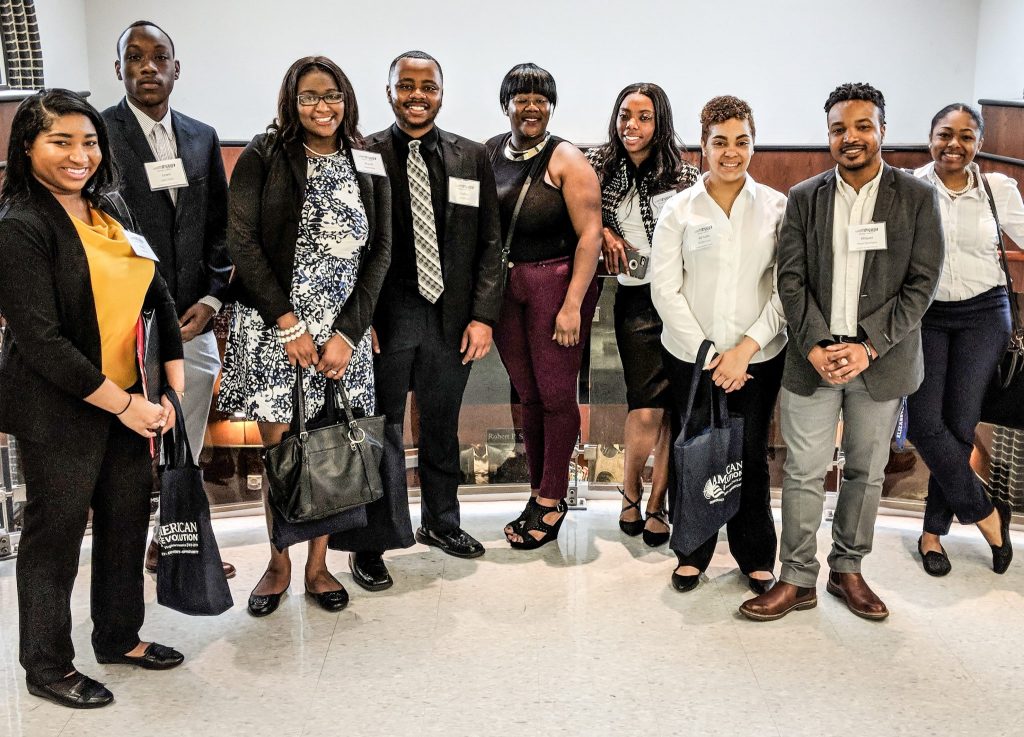 ECSU students, left to right, Maya Cole, Lewis Sutton, Brandi Miller, Joshua Dale, Ronesha Parker, Courtney Hancock, Da'Tuila Vinson, Miquel Washington, and Mattelyn Bond attend the National Association of Black Journalists 2019 Regional Conference last month in Hampton, Virginia.
Elizabeth City State University students with an eye on radio and television careers got a look inside the industry, and a chance to apply for jobs and internships last month.
ECSU Radio and Television Services presented M.E.D.I.A. (Media Education Does Inspire Achievement) Week  last month, providing students interested in radio or television broadcasting, journalism, graphic design and the music industry a chance to receive information and experience in their respective field of choice. Student Volunteers at WRVS-FM 89.9, W18BB-TV and members of the Mass Media Club traveled to Hampton, Virginia on April 13 to attend the National Association of Black Journalists 2019 Regional Conference.
The event, co-sponsored by Hampton Roads Black Media Professionals, Inc., brought together hundreds of journalists, students and communication professionals from across the region to participate in media training and career advancement workshops. Many students attended the job fair portion of the event, which included on-site interviews for job openings and internship opportunities.
"We are thankful to offer opportunities like this to our students," said Clay Mercer, WVRS-FM program director. "The experience of networking and learning from others in the profession will help them advance their future careers."
Student volunteers at WRVS-FM 89.9 also visited iHeartMedia in Norfolk, Virginia to learn more about radio broadcasting.
Program director DJ Fountz is an ECSU alumnus, and a former student-volunteer at WRVS-FM. Currently working as program director for WOWI-FM, Fountz guided students through a tour of the facilities and provided insight into careers in radio broadcasting.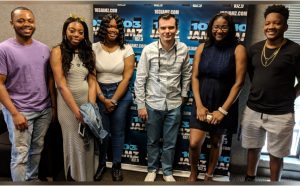 ECSU students met with former Viking and current radio prog, left to right, Joshua Dale, Courtney Hancock, Shavante McKinney, DJ Fountz, Brandi Miller, Jailen Cooper
---