ECSU Students Collect Supplies for Aug. 25 Back to School Bash
Posted On August 20, 2019
---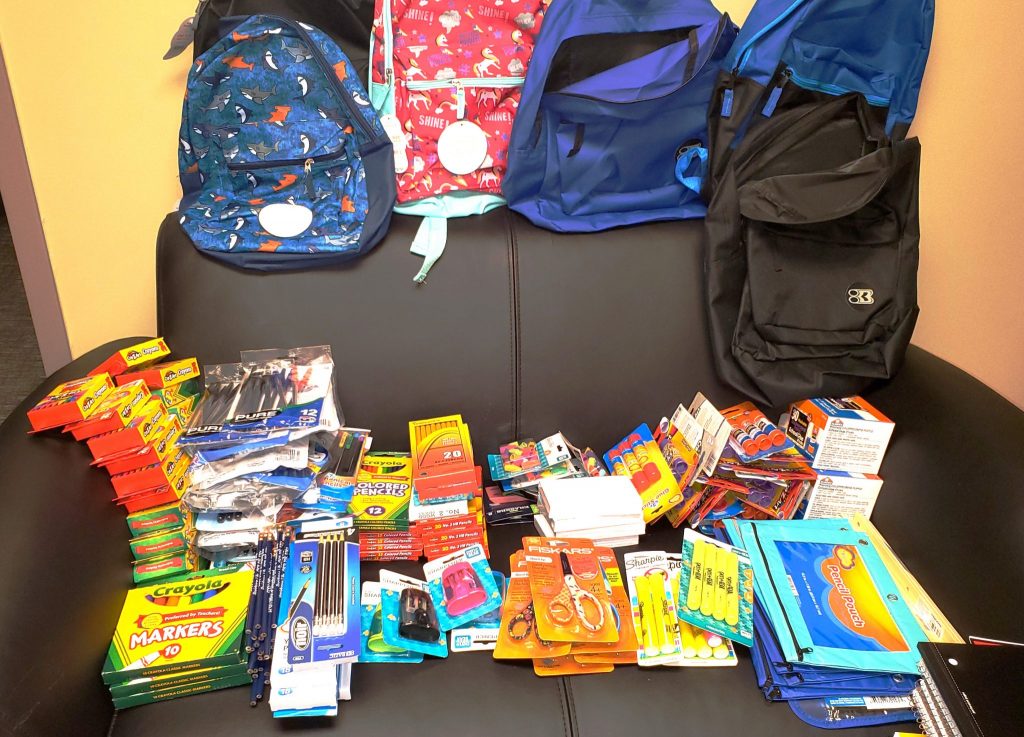 Elizabeth City State University students are already back to school, but they're helping local kids prepare for another year, too. The annual Back to School Bash happens Sunday, Aug. 25, and Vikings have been prepping to make certain the event is a hit, bringing plenty of school supplies to area kids.
On Sunday, local school kids can come to the Vaughan Center on the campus of ECSU from 10 a.m. to 2 p.m. to receive free haircuts and school supplies for grades K through 12. And this year the Bash is asking participants to bring canned goods for Food Bank of the Albemarle.
The annual event is co-sponsored by ECSU, WRVS 89.9 FM, the Elizabeth City Police Department, Champion Kutz, and Food Bank of the Albemarle.
To ensure that the annual Back to School Bash is a hit, and provides supplies to as many school kids as possible, ECSU students got into the mix and held a school supply drive earlier in August, according to Tiffany Hinton, assistant dean of students.
"With the help of campus partners, the Division of Student Affairs collected an abundance of school supplies for local K through 12 students as a result of our school supply drive," Ms. Hinton said. "
Ms. Hinton says over 700 items were collected for the Bash. Those items include scissors, highlighters, index cards, pencil sharpeners, glue sticks, markers, erasers, rulers, pens, pencils, pencil pouches, crayons, paper, folders, and more.
ECSU students also took the time to create greeting cards and inspirational letters for the kids, said Ms. Hinton.
"Over 200 cards and letters were designed," she said.
The school supplies and the letters will be given to school kids at the Bash Sunday. ECSU students and staff will volunteer at the event.
The Back to School Bash is free and open to the public. Families with K through 12 schoolchildren are encouraged to attend.
---