ECSU Student Move-in Dates are Fast Approaching: Here's What You Need to Know
---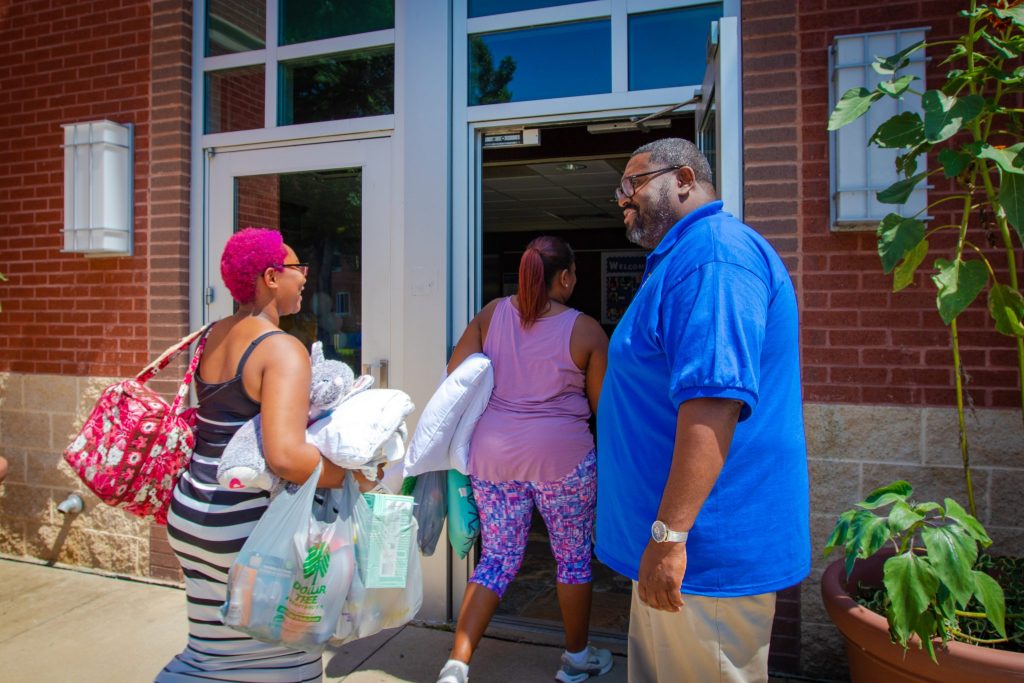 Elizabeth City State University's fall 2021 move-in dates are coming fast, and campus staff are preparing to welcome Vikings into residence halls, keeping in mind that COVID-19 safety must be a priority.
According to ECSU's director of housing and residential life, Sabrina Kellogg, move-in happens Thursday, Aug. 12 through Sunday, Aug. 15. Move-in appointments, she said, have been sent to each student.
"Each student has a two-hour window to move into their residence hall," said Ms. Kellogg. "If you have not received your appointment information, contact your community director or the housing office at 252-335-3761 or 252-335-3654."
Bias Hall and Viking Tower move-in is Thursday, Aug. 12. University Suites and University Towers move-in will be Friday, Aug. 13, and Viking Village will take place Saturday, Aug. 14 and Sunday, Aug. 15.
Ms. Kellogg says that in order for students to check in and receive room keys, they must be cleared financially, cleared by Student Health Services by providing a negative COVID-19 test dated within 72 hours of their arrival, or be tested upon arrival to campus.
Students are allowed two guests to assist with move-in. The mandatory testing also applies to those guests (family members or friends).
Students are asked to arrive on campus 30 minutes prior their move-in time. They will report to the check-in site, located at the Fine Arts building.
On Tuesday, Aug. 3, ECSU Chancellor Karrie G. Dixon issued a statement outlining campus COVID-19 protocol in light of the most recent Center for Disease Control guidelines:
Effective immediately, masks or face coverings are required in all in-door campus buildings unless you are alone in your private office or residence hall room;
All students residing in residence halls will be required to present documentation of a negative COVID-19 test within 72 hours of their arrival for move-in, in order to be admitted to their residence halls;
Students are asked to provide documentation of their vaccination status to Student Health Services by emailing it to shs@ecsu.edu.
Campus guidelines are subject to change based upon state and federal guidelines. Students can find updates on the Viking Compass page of the ECSU website HERE.
Move-in days are busy days, says ECSU's assistant director of Housing and Residential Life, Charisse Harney, and campus volunteers are needed to welcome students. Ms. Harney says volunteers are needed to be stationed at each residence hall to assist students with physically moving their belongings into their rooms.
"This is a wonderful way to engage with the new students and show them that ECSU cares, especially during these times," she said.
Ms. Harney says ECSU attire is encouraged and volunteers will be given a volunteer lanyard to identify themselves to students and their families.
"Wear clothing that you can easily move in and don't mind sweating in," she says. "Clothing that is cotton material and light in color is recommended."
Masks are mandatory for all volunteers.
To sign up as a volunteer, you can to the registration link, HERE.
---