ECSU Student Government Association Holds Food Drive to Aid Victims of Hurricane Dorian
Posted On September 18, 2019
---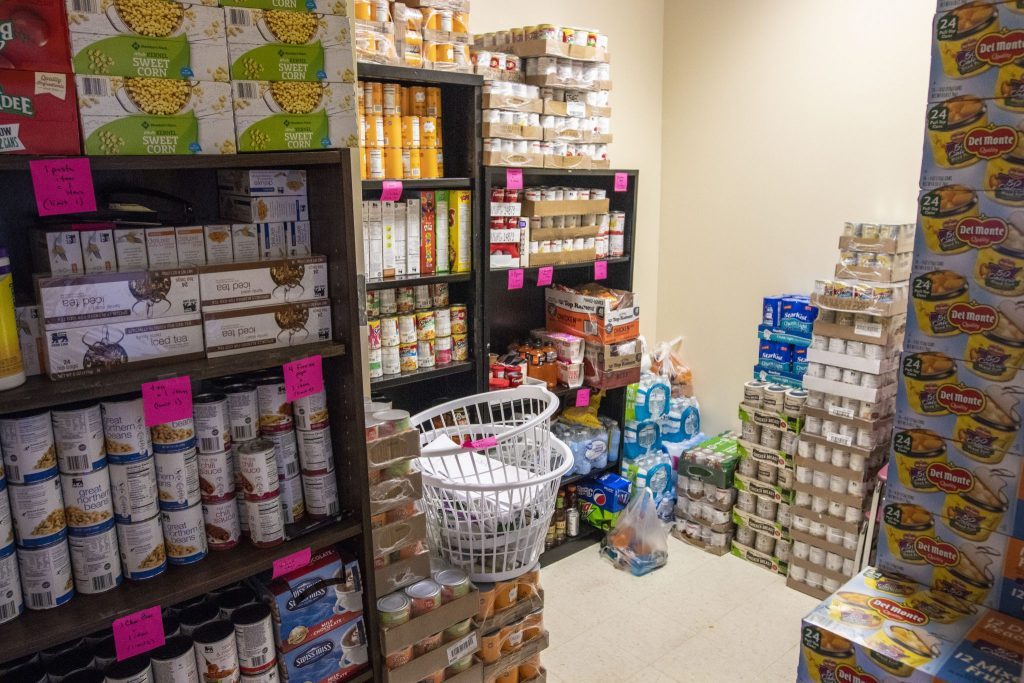 Students at Elizabeth City State University are actively engaged in community affairs and so in the wake of Hurricane Dorian, the Student Government Association is out to help the folks largely on Ocracoke Island with a food drive, Sept. 23.
According to the SGA's vice president of external affairs, Jimmy Chambers, students, faculty, staff, and community members can donate non-perishable goods Monday, Oct. 21 from 12:30 p.m. to 4 p.m. at the Ridley Student Center stage area.
"We will be accepting non-perishable food items and monetary donations for Hurricane Dorian Relief," said Mr. Chambers.
For more information, Mr. Chambers can be reached by emailing him at Jlchambers899@students.ecsu.edu .
According to Russ Haddad, ECSU's director of community development, the donated items will go to Food Bank of the Albemarle and then be distributed to victims of Hurricane Dorian, primarily on Ocracoke Island.
Residents of Ocracoke Island were hardest hit by the hurricane. Storm surge swamped the island's village, putting streets, homes, and businesses under what reports say was seven feet of water. Many residents lost their homes and possessions in the flooding.
ECSU students continue to be actively engaged in humanitarian relief efforts both on campus and in the region.
On campus, students launched the Vikings Care Food Pantry, providing students with needed hunger relief. According to Mr. Haddad, more than 70 ECSU students have been helped this semester.
ECSU was recognized across the state by Food Lion for leading its efforts to raise food and money for hunger relief. ECSU participated in the Food Lion Feeds Collegiate Challenge.
Last February the ECSU food pantry team received a $10,000 check from Food Lion. The Elizabeth City State University Food Lion Feeds Team won the Souper Bowl Drive award, raising an average of more than four pounds of food per ECSU student.
For information about the campus food pantry, contact the food pantry, Dr. Jennifer Brown, at jjbrown@ecsu.edu.
Last year, students also engaged in hunger relief through a food packaging program coordinated with Food Bank of the Albemarle. The first-ever Sort-A-Rama brought community and campus together to pack meals for families across the region.
Organized by ECSU and the Food Bank, volunteers met in the Vaughan Center last April to pack the meals for hungry families. According to the Food Bank's communications director, and ECSU alum, Brian Gray, more than 450 volunteers packed 50,000-plus meals that were distributed throughout the region.
---