ECSU Spring 2021 Commencement will be In-Person
---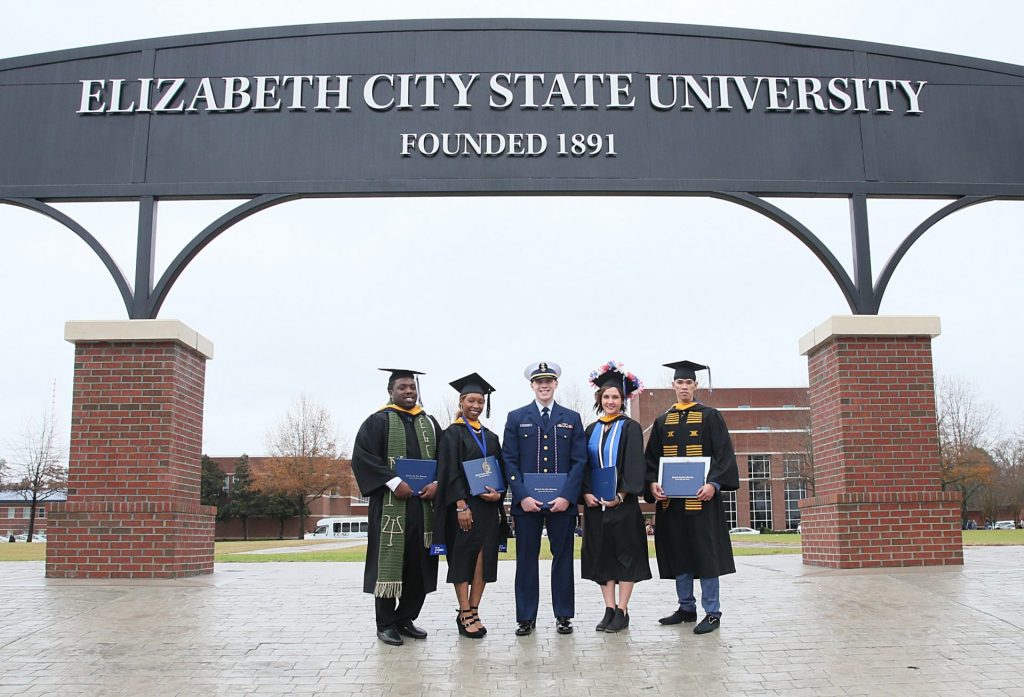 Elizabeth City State University's 172nd commencement ceremony will be held in-person. The ceremony will take place on May 8 at 9 a.m. inside the Robert L. Vaughan Center. 
"While we will be taking precautions and maintaining a safe and healthy environment, it is exciting to have our students and their families attend in-person commencement," said ECSU Chancellor Karrie G. Dixon.
Due to safety restrictions, each graduate will be given four guest tickets for commencement. During the ceremony, masks and social distancing will be maintained for the health and safety of all attendees.
The event will also be livestreamed to allow family and friends to join the ceremony remotely.
Due to precautions over the COVID-19 pandemic, both 2020 commencement ceremonies were organized to minimize the potential spread of the virus. Students were able to receive diplomas one-by-one, maintaining a maximum of 10 people inside the building at all times.
As more and more people are being vaccinated, and the spread of the virus is slowing, ECSU officials made the decision to give the Class of 2021 the best commencement ceremony possible under these circumstances.
"Our students have been amazing over the past year, working so hard to complete their degree requirements while maintaining safety guidelines on campus. These students are proof of the resilience and dedication of our Viking community," said Chancellor Dixon.
---