ECSU Sophomore Jimmy Chambers Named Newman Civic Fellow
---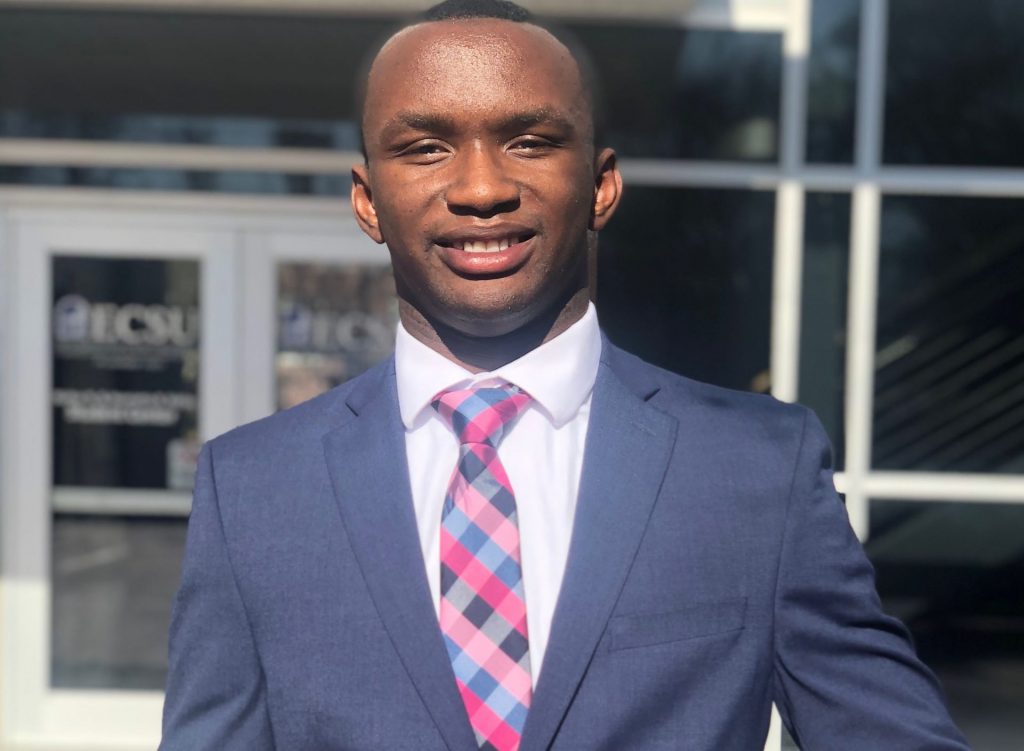 Elizabeth City State University sophomore, Jimmy Chambers, has been named a Newman Civic Fellow.
The Newman Civic Fellowship is a yearlong program for students from Campus Compact member institutions. The students selected for the fellowship are leaders on their campuses who demonstrate a commitment to finding solutions for challenges facing communities locally, nationally, and internationally.
Mr. Chambers is a criminal justice major who currently serves as the Student Government Association's vice president of external affairs. He was recently elected the SGA president for the 2020-2021 school year.
He worked to develop the "Bridging the Gap" program, focusing on building a positive relationship between ECSU and the surrounding community. He states that one of his guiding principles is "I started living when I started giving."
"That quote means a lot to me because I believe it's more important to give than to receive," says Mr. Chambers. "I give back to the community by getting our students involved in volunteering at our local elementary schools and the Boys and Girls Club."
Russ Haddad, ECSU's director of community relations, has worked with Mr. Chambers and other students developing volunteer programs. He says this year's Newman Fellow is worthy of the honor.
"The persistent effort he commits towards making sure students have the opportunity to volunteer is unprecedented," said Mr. Haddad. "His greatest assets are his willingness to take initiative, his vast potential, and how he strives for excellence."
ECSU Chancellor Karrie G. Dixon, in her letter nominating Mr. Chambers for the fellowship, stated that he is "highly motivated, energetic and dynamic."
"He actively coordinates activities that seek to enable student civic engagement that transcends the encapsulated campus-life environment," states Chancellor Dixon.
Mr. Chambers is the second Newman Fellow from ECSU, following Franck Yao. Mr. Yao is the Newman Fellow for the 2019-2020 school year.
Campus Compact, a Boston-based non-profit organization working to advance the public purposes of higher education, recently announced the 290 students who will make up the organization's 2020-2021 list of Newman Civic Fellows.
The fellowship is named for the late Frank Newman, one of Campus Compact's founders, who was an advocate for civic engagement in higher education. In the spirit of Dr. Newman's leadership, Campus Compact member presidents and chancellors are invited to nominate one student from their institution for the fellowship.
---