ECSU Signs COVID-19 Vaccine Mutual Use Agreement with Sentara Albemarle Medical Center, Albemarle Regional Health Services
Posted On January 6, 2021
---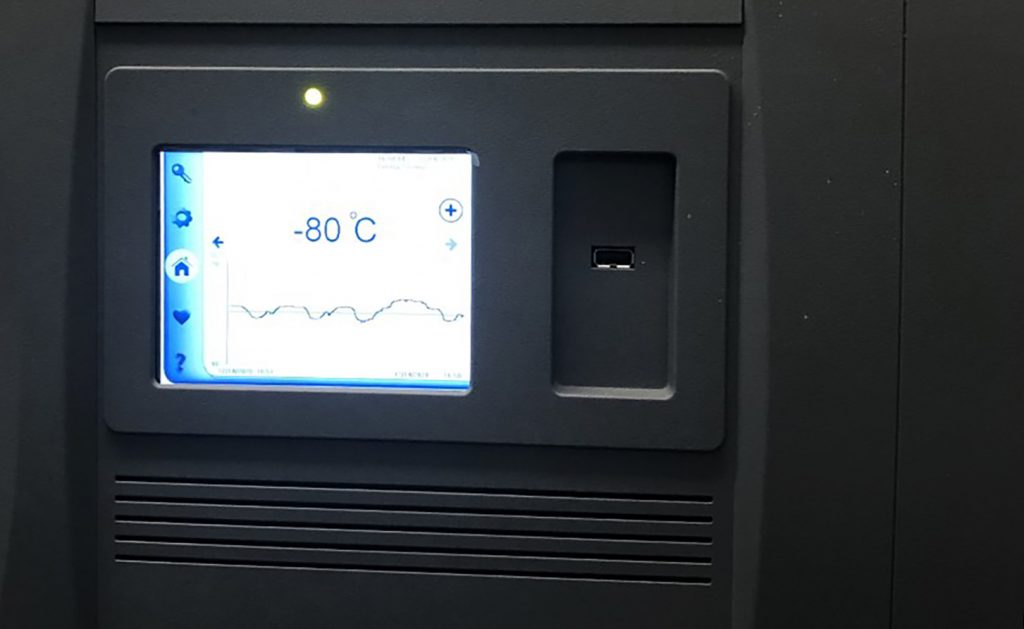 ECSU's ultra-low freezer to store COVID-19 vaccines is on loan to Sentara Albemarle Medical Center thanks to a Mutual Use Agreement.
Elizabeth City State University is partnering with Sentara Albemarle Regional Medical Center and Albemarle Regional Health Services in the continuing fight against the spread of COVID-19 throughout the Northeastern North Carolina region.
In two separate Mutual Use Agreements (MUA), ECSU agreed to loan ultra-low temperature freezers to both Sentara and ARHS for vaccine storage. The COVID-19 vaccine requires -80 degree Celsius (-112 Fahrenheit) freezers to properly store the vials before use, according to ECSU dean of the School of Science, Aviation, Health and Technology, Dr. Kuldeep Rawat, the project lead for the ECSU COVID-19 Mitigation Project.
"Sentara reached out to us before Christmas when they were about to receive 1,000 vials and we had the freezer to accommodate them," said Dr. Rawat. "The health department also reached out to us this week."
Because ECSU has storage freezers for research purposes, the university was able to quickly provide Sentara with a freezer. An additional freezer arrived on campus from the UNC System in Chapel Hill this week and will be on loan to ARHS soon, said Dr. Rawat.
According to the MUAs between ECSU and Sentara, and AHRS, not only will storage freezers be made available, but the institutions will share resources to better fight the rising tide of the virus.
ECSU, Sentara and ARHS, "may receive resources from federal and state government, grants, and private industry that can be used to test or vaccinate Northeastern North Carolina community members," reads the MUAs.
As resources come available, the institutions will share them "in their own discretion," to support the region's response to COVID-19. Shared resources will include vaccination resources, testing resources, testing equipment, and equipment to ultra-low refrigeration and/or freezer equipment.
The UNC System announced last month that 15 of the state's research university campuses will receive freezers to aid in the storage of the vaccine from the NC Policy Collaboratory at the University of North Carolina at Chapel Hill. According to Dr. Rawat, ECSU will receive five freezers, and they should arrive by late February or early March.
Dr. Rawat says those additional freezers will allow ECSU to assist health departments across the university's 21-county region with vaccine storage and distribution.
"The more storage, the more vaccines for the region," said Dr. Rawat.
Dr. Rawat says that through ECSU's Mitigation Project, COVID-19 testing has been made available to all of the region's 21 counties. ECSU will continue to provide the region with assistance through the Mitigation Project and cooperative efforts with area agencies.
---