ECSU Selected as Thurgood Marshall College Fund Partner for HBCU Transformation Initiative
Posted On January 11, 2023
---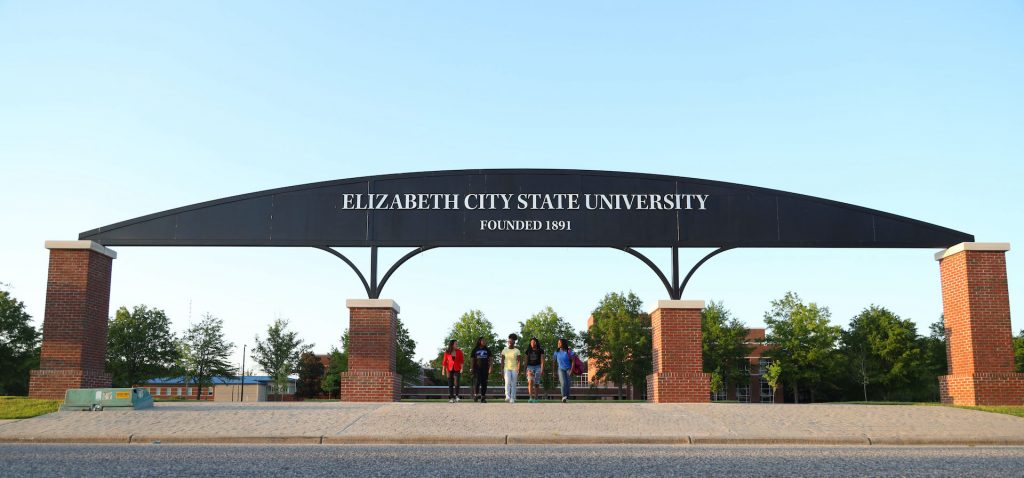 Investment of More Than $600,000 Targets Solutions for Enrollment Management, Web SEO and Academic Persistence
The HBCU Transformation Initiative, which introduces a collective approach for significantly investing in the nation's historically Black colleges and universities (HBCUs), has named Elizabeth City State University (ECSU) as a participating institution.
The HBCU Transformation Initiative, led by Blue Meridian Partners, Partnership for Education Advancement (Ed Advancement), Thurgood Marshall College Fund (TMCF), and United Negro College Fund (UNCF), is a first-of-its-kind collaboration that aims to advance HBCU student outcomes, expand enrollment, and increase capacity. Flexible support from the coalition focuses resources to highest priorities at each institution.
"ECSU's participation in the HBCU Transformation Initiative provides new opportunities for our university to target and strategically increase our capacity in critical areas by working with leading, national providers of strategy in enrollment management, content development, and student engagement," said Dr. Karrie G. Dixon,  Chancellor of ECSU. "We are grateful for this partnership and investment of resources that will yield high rewards in increasing the number of students who enter, matriculate, and graduate from our university and other cohort colleges and universities."
ECSU was awarded an investment of $606,000 that will fund the following five focus areas: enrollment management, artificial intelligence update to chatbot program, search engine optimization, digital student and parent engagement community platform, and a persistence grant pilot program.
"Ed Advancement is proud to partner with Elizabeth City State University to unlock student potential and build a stronger pathway to graduation for first-generation, low-income students," stated James Runcie, CEO & Co-founder of Partnership for Education Advancement. "HBCUs have been drivers of socioeconomic mobility for generations, and we are excited to embark on this work with the institution. Elizabeth City State has been a leading institution in helping students from lower- and moderate-income households achieve economic mobility at exceptional rates as highlighted by Thirdway."
"HBCUs play a critical role for students but also contribute significantly to local and regional economies," TMCF President & CEO Dr. Harry Williams said. "We are thrilled to support ECSU's capacity building efforts to grow its impact on students and the overall economy."
---