ECSU Receives NSF Grant for Advancement of STEM Education
Posted On December 17, 2019
---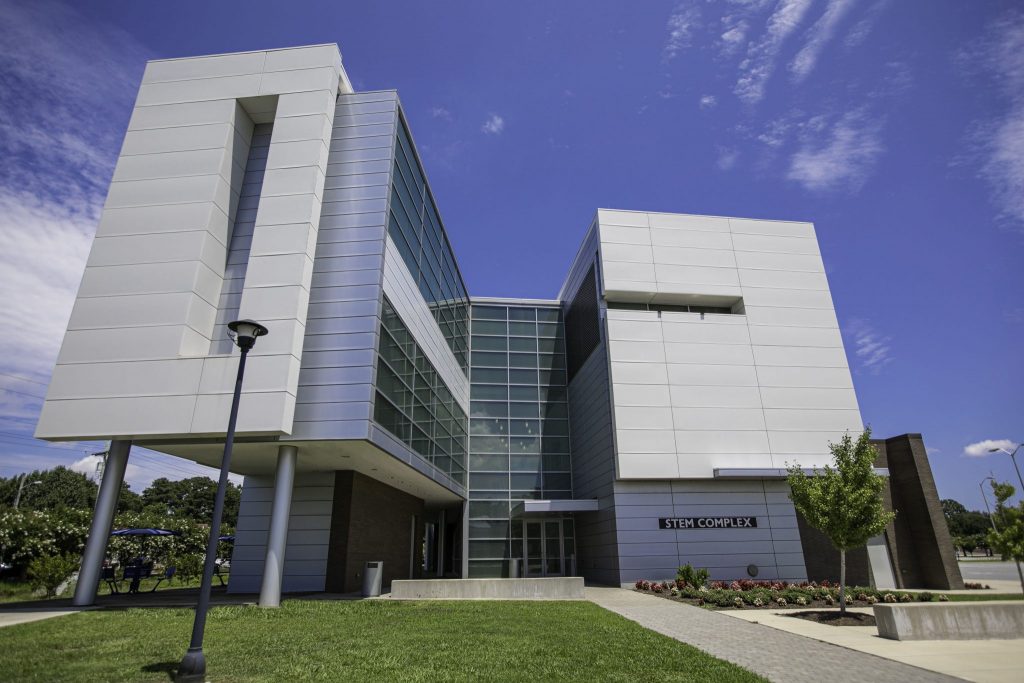 Elizabeth City State University has been awarded a $649,566 grant from the National Science Foundation for the advancement of STEM education.
According to Annemarie Delgado, director of sponsored programs at ECSU, the grant, "Supporting Undergraduate STEM Students through an Integrated Community of Biology and Mathematics Scholars (CoBAMS)," will provide scholarships to 20 rural, low-income, academically talented students. These ECSU students will be undergraduates majoring in biology or mathematics.
Students will create a "Living and Learning Community" within the residential hall, Viking Village. The goal of the project is to, "recruit, graduate and prepare participants for graduate degrees and/or the STEM workforce." Additional student support services include a one-week summer residential computational skills camp, peer academic coaching, and mentoring.
Supervised by the project's principal faculty member, Dr. Kenneth Jones, in collaboration with Dr. Gloria Payne, the objective is to recruit 20 students meeting the project's criteria who have demonstrated financial need and have an interest in pursuing an undergraduate degree in biology or mathematics. Faculty will "adapt, implement and sustain evidence-based practices" that will enhance curriculum and student support services.
The support services' goal will be to ensure that at least 75 percent of the students in the program graduate within four years, and 90 percent in five years. The ultimate goal is to increase STEM professional development and preparedness for STEM careers in biomathematics.
Through this project, ECSU is working to lead the way in student retention in STEM fields of study. The research findings from this project will potentially serve to provide strategies for retention of low-income, talented students focusing on STEM degrees.
The findings from this program will be shared with STEM-focused high schools and the broader higher education community through presentations and publications.
---