ECSU Receives $450,000 Grant for Renewable Energy Research
Posted On December 8, 2020
---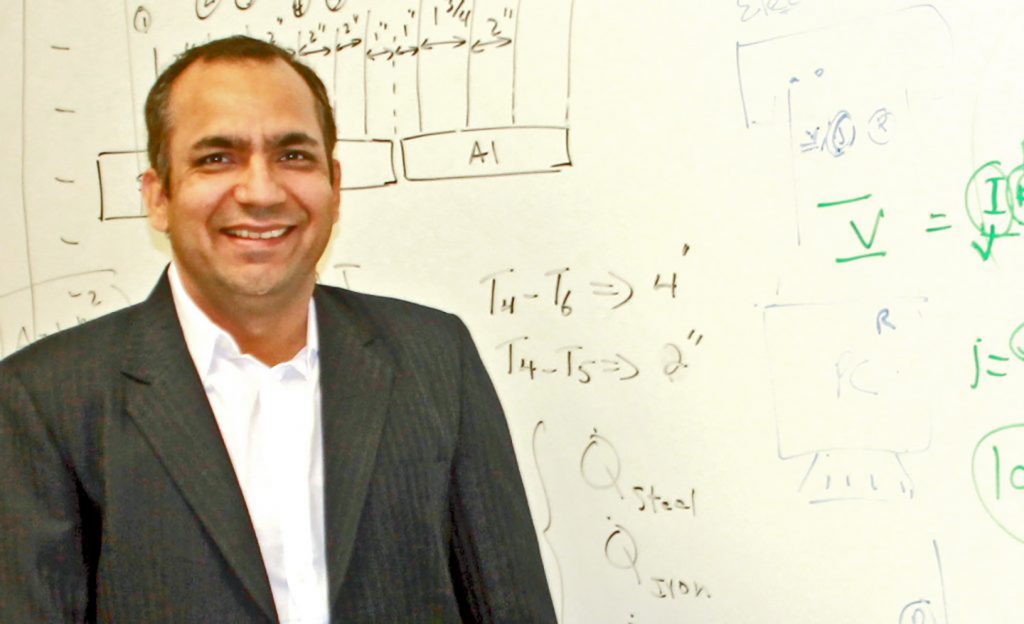 A $450,000 grant will fund Dr. Bijandra Kumar's ongoing renewable energy research.
Elizabeth City State University is one of three Historically Black Colleges and Universities to receive major funding from the Nuclear Security Administration for research in the development of alternative energy options. ECSU has been awarded $450,000 from North Carolina Central University (NCCU) for its part in the project, according to Annemarie Delgado, director for ECSU's Office of Sponsored Programs.
The grant will fund Dr. Bijandra Kumar's ongoing research as he and his ECSU research team explore alternative energy options, and more efficient and less expensive means to convert plant carbon dioxide to fuel.
According to Dr. Kumar, Assistant Professor in the Department of Technology, plants convert carbon dioxide into sugar using sunlight. However, the process is slow and less efficient as alternative methods. Scientists around the world, he says, are looking to convert CO2 into valuable products such as methanol, syngas, ethanol and formic acid, via an electrochemical reduction process.
"The process needs inexpensive catalysts to break relatively stable CO2 molecules," Dr. Kumar said.
Dr. Kumar explained that current catalysts such as gold work efficiently, but are expensive, and therefore the system of conversion requires an affordable alternative. His current research is focusing on how different types of inorganic compounds known as MXene work as catalysts for "CO2 electrochemical reduction reactions," towards the ultimate goal of creating renewable and affordable fuel.
The ECSU team will cooperate with NCCU and the Nuclear Security Administration for "cross-fertilizing our research with methods for multi-scale computer modeling as well as machine learning to improve the materials that we will be growing and the devices that we will be making." According to Dr. Kumar, in this collaborative project, "There will be interactive work with molecular dynamics modeling of the chemical decomposition phenomena and the experimentation."
During this project, ECSU students will have the opportunity to engage in research activities related to "nanocatalysts, CO2electrochemical conversion and advanced characterization techniques."
"At ECSU, we have a great facility to perform this research project and many students have gained first-hand experience in the field of nanotechnology," said Dr. Kumar.
One postdoctoral student will also be hired to support research activities in Dr. Kumar's research lab. "One of the great things about this project is that our students will gain new experiences working at National Research Laboratories with great scientists during the summer," he said.
When Dr. Kumar joined ECSU in 2017, he brought with him research on the cutting edge of sustainable technology. His goal as an academic researcher is to find the most efficient means to use renewable energy, such as solar power.
---