ECSU Receives $400,000 National Science Foundation Grant for High Power Electronics Research
---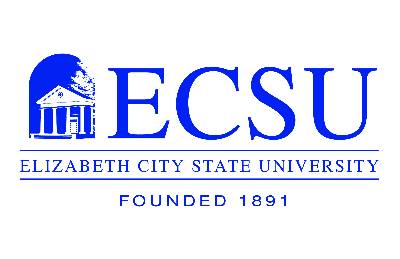 The Materials Research group at Elizabeth City State University recently received a $400,000 grant from the National Science Foundation (NSF). According to ECSU professor, Dr. Victor Adedeji, the grant will help with the development of new oxide material for specialized microelectronic device applications. The material has the potential to create a more efficient solar cell for converting sunlight to electricity.
The NSF Excellence in Research grant will fund two years of work in the field of materials science and engineering. The title of the project is "Multi-Charge Ion Implantation of Ultra-Wide Bandgap beta-Ga2O3Semiconductor Grown by Magnetron Sputtering".
Dr. Adedeji is the project's principal investigator, and Dr. Mehran Elahi and Dr. Bijandra Kumar are co-principal investigators. Dr. Hani Elsayed-Ali in the department of Electrical Engineering at Old Dominion University is also a co-principal investigator on the project.
ECSU students will be involved in research activities. Dr. Adedeji said they will have the opportunity to operate various instruments and learn material characterization techniques during the course of the project.
"These students will gain research experience that will prepare them to excel in top materials science graduate programs in the United States," he said. "A component of the project is a short summer internship outreach activity to introduce talented high school students to the field of materials science and engineering." Dr. Adedeji and ECSU student-researchers will work with the team at Old Dominion University to study implantation and efficient activation processes for the novel oxide material.
---