ECSU Receives $3.6 Million in CARES Act Funding
Posted On February 2, 2021
---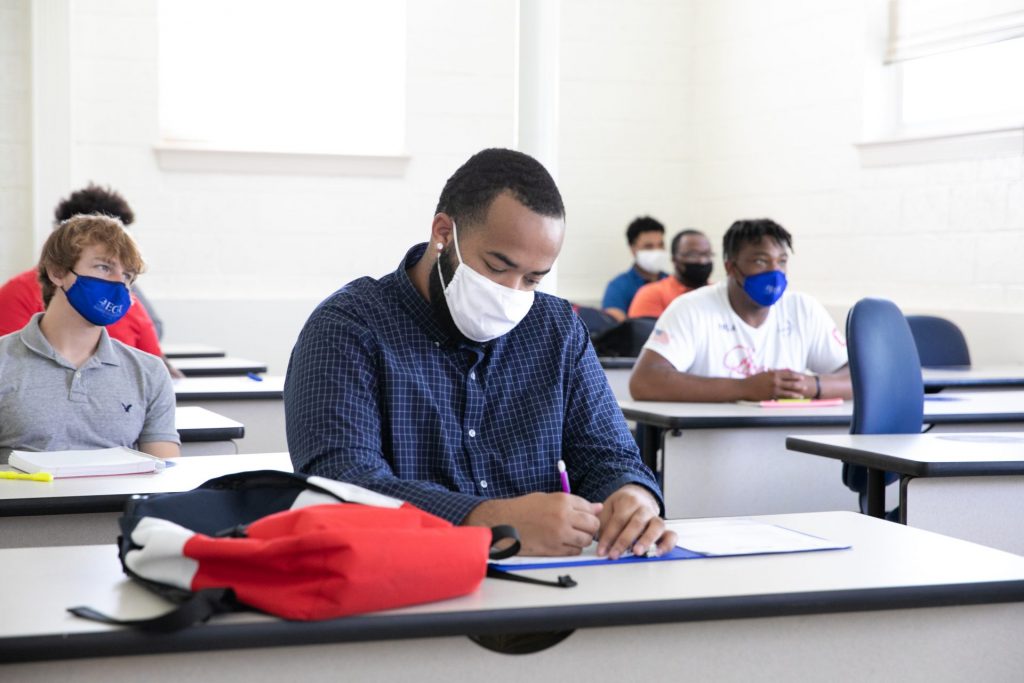 Elizabeth City State University has received more than $3.6 million from the U.S. Department of Education in CARES Act funds for institutional and student aid. The recent award is in addition to $5 million in CARES Act funding received last year.
"These additional funds aid in the continuing operations of ECSU and will continue to benefit students moving forward," said ECSU Chancellor Karrie G. Dixon. "We are grateful for the continued financial support the CARES Act provides us during these challenging times."
The award allocates $1,065,489 for student aid and $2,613,700 for institutional aid.
According to the CARES Act, the funds may be used to offset lost revenue, technology costs related to a transition to distance education, faculty and staff training, and payroll. Universities may also use the award for grants to students "for any component of the student's cost of attendance," including food, housing, course materials, technology, health care, and child care.
"Campus staff and faculty have been very successful in our efforts to return to campus and maintain a safe environment for students. Our mission to educate students, while facing challenges due to COVID-19, is moving forward, uninterrupted by this global crisis," said Chancellor Dixon. "I'm proud of the hard work and dedication of our entire campus community."
In March 2020, the UNC System asked all its constituent campuses to activate remote learning protocols for the safety of students, faculty and staff amidst the COVID-19 outbreak. Last fall, after significant planning and preparation, students safely returned to campus for both in-person and remote learning classes, following safety and health guidelines established to combat the spread of the virus.
Throughout the fall semester, ECSU maintained a low virus spread rate. Students living on campus followed health and safety guidelines and faculty and staff worked to maintain a thriving campus environment.
According to Chancellor Dixon, the success of the fall 2020 semester is a testament to the resilience and commitment of the ECSU community.
"ECSU continues to rise despite these challenges," she said. "The additional CARES Act funding will go a long way towards strengthening the university's ability to offer a quality education at an affordable price."
ECSU Provost Farrah J. Ward said the additional CARES Act funding continues to assist students with financial aid, providing them with more opportunity to pursue their dreams of earning a degree.
"Our students are always our number one priority and we are grateful that the CARES Act is assisting them in their higher education journey," said Provost Ward. "Our faculty and staff continue to work hard to maintain ECSU's mission and provide students with a quality education."
---