ECSU Ranks High in Military Times Best Colleges Survey
Posted On November 27, 2017
---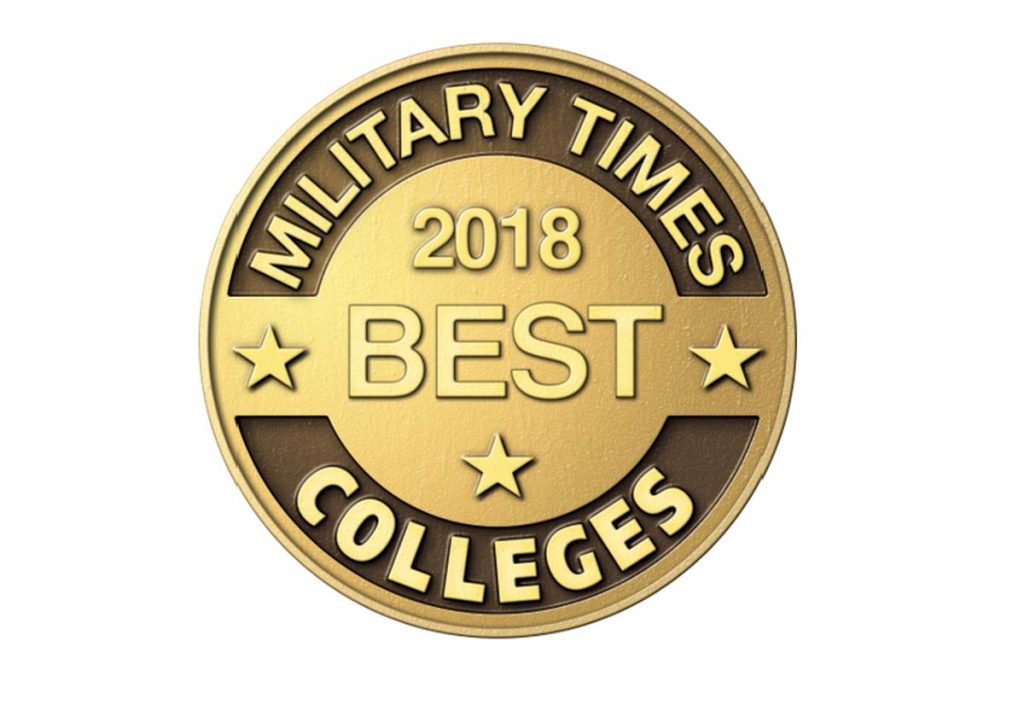 Elizabeth City State University cares for the men and women of the military so when the Military Times set out to rank the best schools for military personnel, ECSU ranked 75 out of 140 schools surveyed.
As with all Military Times rankings, Best Colleges 2018 is an editorially independent news project that evaluates the many factors that help make colleges and universities a good fit for service members, military veterans and their families. More than 600 colleges took part in this year's survey.
"Of the hundreds of schools that applied, fewer than half received the Military Times Best: Colleges designation this year. Only the best made the cut," said George Altman, the Military Times editor in charge of the rankings. "For the past eight years, we've seen colleges and universities consistently increasing their resources, revising their policies and improving their academic outcomes for military and veteran students. The Military Times Best: Colleges rankings showcase the very best of these efforts."
Military Times' annual Best Colleges survey asks colleges and universities to meticulously document a tremendous array of services, special rules, accommodations and financial incentives offered to students with military ties; and to describe many aspects of veteran culture on a campus. Military Times also factors in data from the Veterans Affairs and Defense departments, as well as three Education Department sources: the IPEDS Data Center, College Scorecard data and the Cohort Default Rate Database.
ECSU stepped up to actively work with military veterans, and active service members and their families last year with the opening of the Veterans Center. The mission of the center is to serve the men and women who have served the nation.
The Veterans Center is located in Lester Hall, next to the G.R. Little Library. The center provides military veterans and active duty members with a variety of resources that extend beyond assistance with university matters.
Last year ECSU signed a memorandum of agreement with the U.S. Coast Guard that brings the two organizations together to better educate future Coast Guard leaders. The purpose of the memorandum is to strengthen the relationship between ECSU and the Coast Guard, offering educational opportunities to service members.
One of those opportunities is the ability to continue receiving an education from ECSU online, an important factor in the life of a service member. Active duty students stationed in Elizabeth City can continue their ECSU education online with the new Interdisciplinary Degree program, once they are transferred to a new duty station.
In addition, the N.C. Promise Tuition Program, launching in the fall of 2018, will reduce in-state tuition to $500 a semester, and out-of-state tuition to $2,500 a semester, making education even more affordable for all ECSU students.
ECSU, a constituent institution of the University of North Carolina, has 28 undergraduate degree offerings and four graduate degree programs, flexible study options, and research opportunities.
---