ECSU ranks 19th among nation's 107 HBCUs
Posted On September 20, 2016
---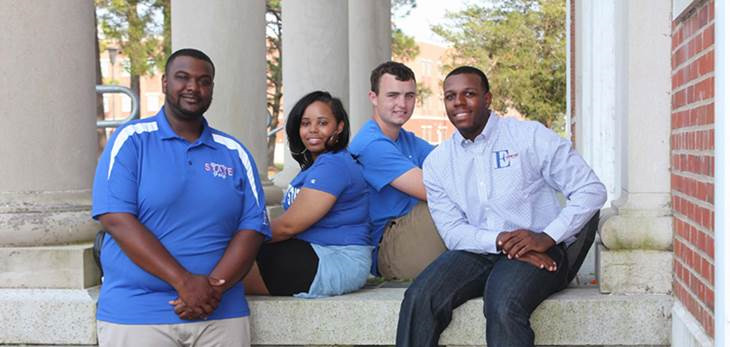 For the third year in a row US News and World Report has ranked Elizabeth City State University in the top 20 HBCUs in the nation. Ranked 19th among the nation's 107 Historically Black Colleges and Universities ECSU was ranked 20th in 2014 and 2015.
This marks the 10th year the publication has ranked HBCUs against each other to determine the quality of undergraduate education offered at these public and private institutions.
"The institution's history in this ranking adds evidence that quality of educational experience provided by ECSU has consistently been high but it also points to room for growth. With the right investments our position will continue to rise" said ECSU Chancellor Thomas Conway.
To qualify for the U.S. News and World Report ranking an HBCU must be an undergraduate baccalaureate-granting institution that enrolls primarily first-year first-time students and must be a school that is currently part of the 2017 Best Colleges rankings. The indicators the U.S. News and World Report editors use to capture academic quality fall into six categories: assessment by administrators at peer institutions retention of students faculty resources student selectivity financial resources and alumni giving.
In the past year ECSU has been ranked No.18 out of 50 of the top HBCUs in the country by CollegeChoice.net. ECSU has also been named by Washington Monthly as one of the 'Best Bang for the Buck' institutions. Washington Monthly also ranked ECSU No. 1for the fourth consecutive year on its list of 'Best Baccalaureate Colleges.' ECSU has 22 undergraduate degree offerings and four graduate degree programs flexible study options and research opportunities.
---