ECSU Ranked One of Top Most Affordable Computer Science Programs in the Country
---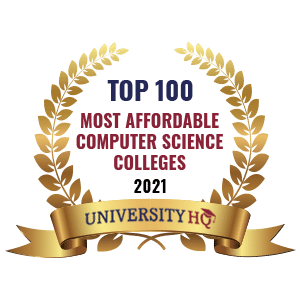 The college ranking website UniversityHQ.org has named Elizabeth City State University one of the top most affordable computer science program in the country.
According to the site's listing for 100 Best Affordable Computer Science School Degrees, ECSU took the number two spot due to a number of factors, including financial aid and tuition. ECSU is an NC Promise Tuition school, making it one of the most affordable university's in North Carolina.
"ECSU's Bachelor of Science in Computer Science, with concentrations in Data Science or Computer Information Systems, is one of the best kept secrets in Northeastern North Carolina," said Dr. Kenneth L. Jones, chair of the Department of Mathematics, Computer Science and Engineering Technology. "We're thrilled to see that the secret is getting out through this recognition."
Dr. Jones says the world is more computer-dependent now than ever before and there is a high demand for well-trained computing experts. The employment of computer scientists is expected to increase much faster than most other areas of employment. The U.S. Department of Labor estimates that graduates in computer science will have the best job prospects for the coming decades.
"Our program is preparing ECSU students for careers in 21st century computing, with a solid foundation in computer science, offering them a knowledge base and skills to compete in a highly competitive world," said Dr. Jones. "Our curriculum provides students with exposure to a number of industry-standard subjects including Python and Visualization, Bioinformatics, Software Engineering, Data Mining and Machine Learning.
UniversityHQ's ranking criteria also includes retention rates. Because student success is a top priority for ECSU, the university recently announced the launch of the VikingPlus program, a comprehensive set of initiatives to help students afford a high-quality college education.
The university will award new funds under VikingPlus this year and has already provided a total of nearly $4.2 million in free credits, additional emergency funding, and housing and meal plan grants since spring 2020.
UniversityHQ is an independent educational organization providing information for students looking to pursue a degree in higher education. For more information about ECSU's number two ranking, go HERE.
---