ECSU Ranked No. 1 Most Affordable Early Childhood Education Degree Program by Discover Early Childhood EDU
Posted On February 24, 2021
---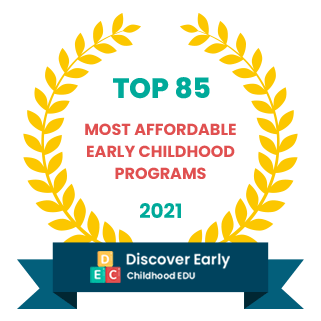 Elizabeth City State University has been ranked as the number one most affordable early childhood education degree program in the nation by Discover Early Childhood EDU.
ECSU has a dedicated department of education featuring a wide array of undergraduate education degrees, including birth through kindergarten, special education, elementary education. The birth through kindergarten and elementary education programs both include a teaching and non-teaching track. Graduate degrees are also available in elementary education, with initial licensure and teacher leader tracks, and school administration. The Master of Elementary Education program is fully online.
All degree programs work to prepare students for licensure. Elizabeth City State University also has a partnership with Pitt Community College and other North Carolina community college programs to prepare students in the early childhood education associate degree to have a smooth transition to ECSU.
ECSU is also one of three University of North Carolina System Promise Schools. In-state tuition is $500 per semester, not including food, housing, books and student fees.
According to Discover Early Childhood EDU, the organization researched government sources to find the most of affordable programs. They used a set of criteria to rank each school, ultimately placing ECSU at number one out of 85 schools.
Discover Early Childhood's criteria includes:
Retention Rate
Graduation Rate
Admission Rate
Cost of Tuition
Graduating Salary
Number of Programs Offered
Online Programs Offered
Loan Default Rate
Diplomas Awarded
Percentage of Students Receiving Financial Aid
To learn more about Discover Early Childhood's rankings go HERE. To learn more about ECSU's education degree programs, go HERE.
---