ECSU ranked among top 10 HBCUs that retain freshmen
---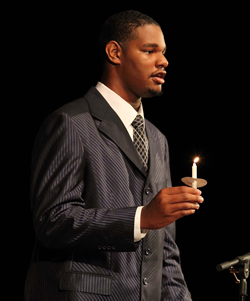 Kesha Williams
May 06, 2014
Elizabeth City State University has earned another recognition with U.S. News and World Report: #6 on U. S. News' list of Historically Black Colleges where freshmen are most likely to return.
The &quotU.S. News Short List,&quot separate from their overall rankings, is a regular series that magnifies individual data points in hopes of providing students and parents a way to find which undergraduate or graduate programs excel or have room to grow in specific areas. Be sure to explore The Short List: College and The Short List: Grad School to find data that matters to you in your college or grad school search. Earning a top 10 entry on the list is an achievement given the challenges of the freshman year of college-for many the first extended period of time away from family and the familiar layout of the hometown a place of residency on campus with a slew of new peers instead of the familiar circle of family or friends from the neighborhood. Next, many freshmen are becoming acutely aware of the cost of college and the costs associated with personal living expenses. Last but not least, students must manage time and academic assignments like never before to assure their advancement to the next semester.
At historically black colleges and universities, many students struggle to make it past freshman year. &quotAt half the HBCUs in our survey, the Black student graduation rate is 33 percent or lower,&quot according to a November 2013 report from the Journal of Blacks in Higher Education. The top 10 institutions of this category follow: Spelman College Morehouse College Howard University Florida A &amp M University Winston-Salem State University Elizabeth City State University Southern University and A &amp M College (La.) Tougaloo College (Miss.) Jackson State University (MS) North Carolina A &amp T State University
U.S. News surveyed nearly 1,800 colleges and universities for our 2013 survey of undergraduate programs. Schools self-reported a myriad of data regarding their academic programs and the makeup of their student body, among other areas, making U.S. News's data the most accurate and detailed collection of college facts and figures of its kind. While U.S. News uses much of this survey data to rank schools for our annual Best Colleges rankings, the data can also be useful when examined on a smaller scale. U.S. News will now produce lists of data, separate from the overall rankings, meant to provide students and parents a means to find which schools excel, or have room to grow, in specific areas that are important to them. While the data come from the schools themselves, these lists are not related to, and have no influence over, U.S. News's rankings of Best Colleges or Best Graduate Schools. The retention rate data above are correct as of April 15, 2014.
---