ECSU Ranked a Top 50 Most Affordable School in the Nation
---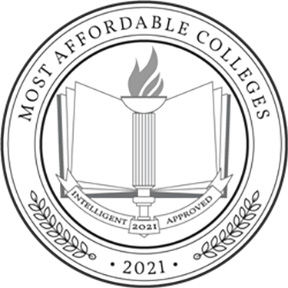 Elizabeth City State University has been ranked one of the top 50 most affordable schools in the country for 2021, coming in at fifth on the list in addition to being ranked a "Best HBCU."
According to the ranking and higher education planning website, Intelligent.com, ECSU has been included on a list that ranks the affordability of accredited intuitions providing quality education. ECSU is one of three UNC System NC Promise schools, offering affordable tuition at $500 per semester.
"ECSU does offer a quality education at an affordable price," said ECSU Chancellor Karrie G. Dixon. "We are grateful to be recognized for this and even more grateful for the ability to provide our students with so many opportunities."
Intelligent.com's research guide is based on an assessment of 17,169 accredited colleges and universities in the nation. Each program is evaluated based on curriculum quality, graduation rate, reputation, and post-graduate employment.
The 2021 rankings are calculated through a scoring system which includes student engagement, potential return on investment and leading third party evaluations. The methodology also uses an algorithm which collects and analyzes multiple rankings into one score to easily compare each school.
According to Intellegent.com, the ranking organization looked closely at what institutions charge for tuition, fees, and room and board at both the undergraduate and graduate levels. For public universities, they also considered in-state versus out-of-state tuition, to find the institutions that offer the best overall value to students.
To ensure that the ranking organization is recommending schools that are not only affordable, but also provide a quality education, they only included institutions that are regionally accredited. This type of accreditation confirms that schools meet certain quality standards. It also means students are eligible for more financial aid and can transfer credits more easily.
ECSU is accredited by the Southern Association of Colleges and Schools Commission on Colleges.
Intellegent.com then evaluated each school on the basis of flexibility, faculty, course strength, cost, and reputation. They calculated the "Intelligent Score" for each school on a scale from 0 to 100 and their "top picks for the Most Affordable Colleges program are affordable, respected, and flexible."
"Students who pursue any one of these programs can expect to gain employment much quicker in comparison to candidates without a degree," reads the Intellegent.com website. "In addition to accessibility and cost, the steady job growth in this market is one of the many reasons Intelligent.com researched and ranked the Top The Most Affordable Colleges."
To access the complete ranking, please visit: https://www.intelligent.com/most-affordable-colleges/
---