ECSU Psychology Professor Receives Board of Governors Award for Excellence in Teaching
---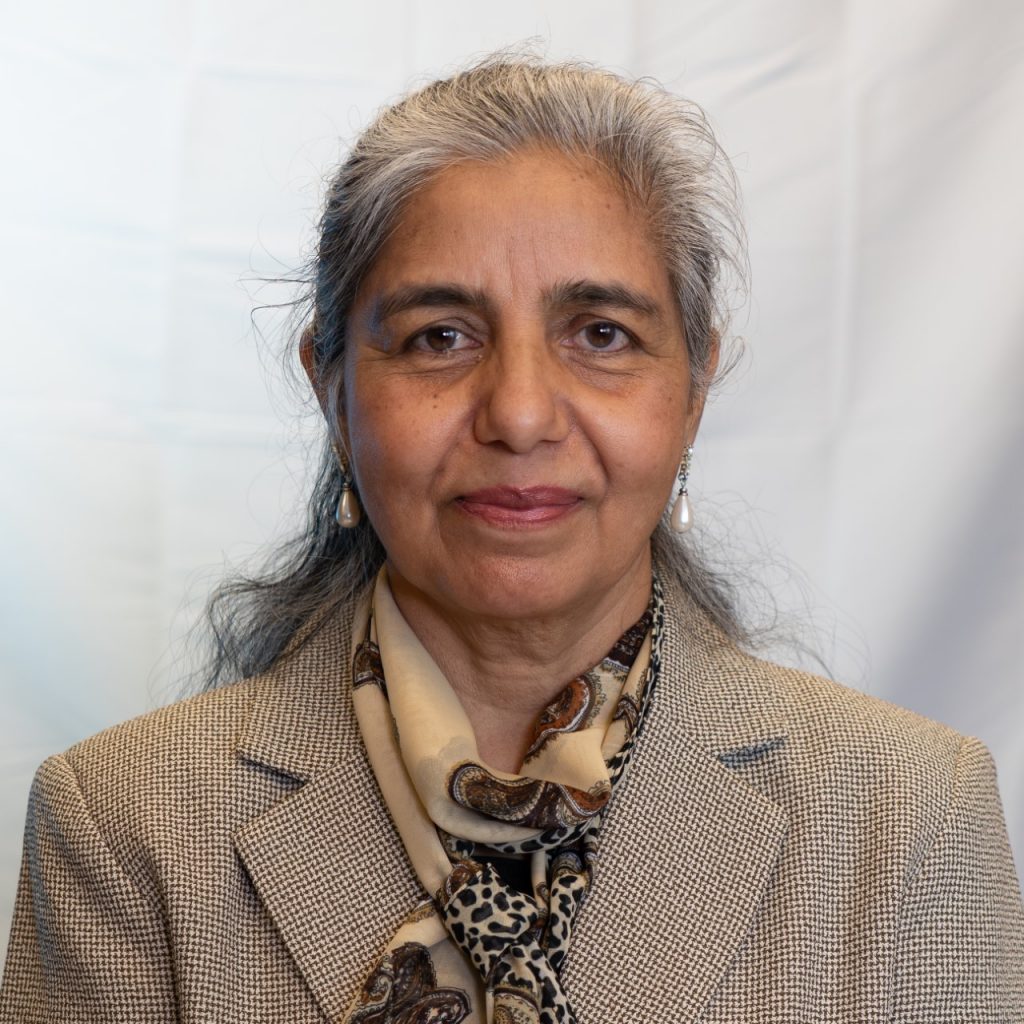 Dr. Kulwinder Kaur-Walker is among the 17 outstanding faculty members selected by the UNC System Board of Governors to receive a 2022 Award for Excellence in Teaching. Established by the Board in 1993 to highlight the importance of teaching, the awards recognize the extraordinary contributions of faculty members System-wide. Each winner will receive a commemorative bronze medallion, cash prize, and be honored at their institution at a future date.
"We are proud to honor these impressive recipients," said UNC Board of Governors Chair Randy Ramsey. "Each of them applies creativity and excellence to their time in the classroom, making a profound impact in how students learn."
Dr. Kaur-Walker became part of the ECSU family in January 1997. This passionate educator started teaching Statistics courses as a Visiting Assistant Professor in the Department of Social Sciences. Her devotion to her students led to teaching eight (8) courses each semester in the Sociology and Psychology disciplines. In 2000, Dr. Kaur-Walker joined the Psychology Program as a tenure track Associate Professor.
Her students describe her classes as productive and challenging, giving them a strong foundation of the knowledge, skills, and ethics needed to be successful as undergraduate students and beyond. While strict in the classroom, Dr. Kaur-Walker's students find her very compassionate and approachable, and she works with them beyond office hours including late evenings and weekends.
Dr. Kaur-Walker weaves basics of life to critical thinking along with the foundational knowledge empowering students. She equips all her students to be successful in graduate programs by requiring them to conduct independent quality research. Recently, one of her students received a Psi Chi Undergraduate Research Grant Award, the first student grant of that kind awarded at ECSU.
With students as number one priority, Dr. Kaur-Walker actively serves on numerous committees and advises psychology student organizations. She is known as a team player, not just at the institution level, but also in the community, developing collaborations through outreach programs and being compassionate about surrounding communities' challenges. Dr. Kaur-Walker is proud to have received the Department of Homeland Security Summer Research Award and Follow-On-Funding Research Award, which gave her the opportunity to explore mental health and substance abuse issues in the communities affected by natural catastrophes.
Dr. Kaur-Walker has presented at national and international conferences and served as poster reviewer for the Annual Biomedical Research Conference for Minority Students, North Carolina Psychological Foundation Undergraduate Psychology Conference, North Carolina Psychological Association Annual Meeting, and Psi Chi Research Awards. She is honored to have served as a judge for student presentations, reviewer of Psi Chi undergraduate, graduate, and faculty research awards, as well as an editorial board member of Indian Psychological Science Journal.
---