ECSU Prepares to Launch COVID-19 Vaccine Clinic April 6
---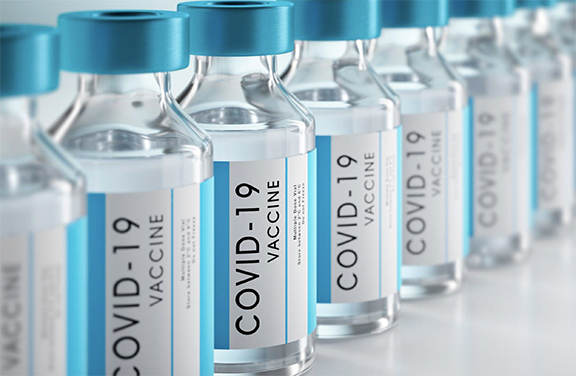 Elizabeth City State University is launching a COVID-19 vaccination clinic that will serve the ECSU campus community and the entire region. The clinics will take place at both the K.E. White Graduate Center as well as throughout the region.
Phase 1 will focus on the campus community – students, staff and faculty. The first three dates of the clinic will be April 6-8 from noon to 7 p.m. ECSU also will host the clinic on April 13-15 at those same times. The clinics will be held at the K.E. White Graduate Center, and ECSU faculty, staff and students can register in advance HEREto receive their vaccine. They also can register by calling 877-505-6723, option 7.
When ECSU faculty, staff and students go to the online registration, they will have to choose the location, which is the State of North Carolina COVID-19 Vaccinations. They will need to complete a form. For the County of Residence, they should select Pasquotank County.
Phase 2 of the vaccine clinic will focus on the entire region. Future dates are forthcoming and will be announced the week prior to the start date. ECSU is also planning to launch a mobile clinic to reach rural counties across the university's 21-county service area.
While students are encouraged to receive the vaccine, it is not a requirement. However, receiving the vaccine, says ECSU Chancellor Karrie G. Dixon, will go a long way to ensuring the continued health and safety of the campus community.
"Receiving this vaccine is so important to our entire community to help stop the spread of COVID-19 and we want to encourage everyone to get their shot," said Chancellor Dixon. "Vaccinations will help us send students home safely in May and return to normal operations in the fall. We are encouraging everyone to do their part to help end the pandemic and give students the opportunity to have a complete college experience."
ECSU is partnering with OptumServe who is providing vaccines on behalf of the Department of Health and Human Services around the state. The community networking organization Sunshine Station, Inc. is assisting with organizing community partnerships. ECSU is also partnering with the NAACP and the disaster relief and resource organization Day One Relief.
"Thank you to our community partners for their assistance in making our vaccine clinics possible," said Chancellor Dixon.
Earlier this month, the UNC System announced that campuses across the state are receiving 20,000 COVID-19 vaccine doses as institutions prepare to vaccinate students. According to an announcement by Gov. Roy Cooper, students are eligible for the vaccines as of March 31 and all adults will be eligible beginning April 7.
More information can be found at ecsu.edu/vaccine.
---