ECSU Partners with United Airlines to Train Next Generation of Pilots
---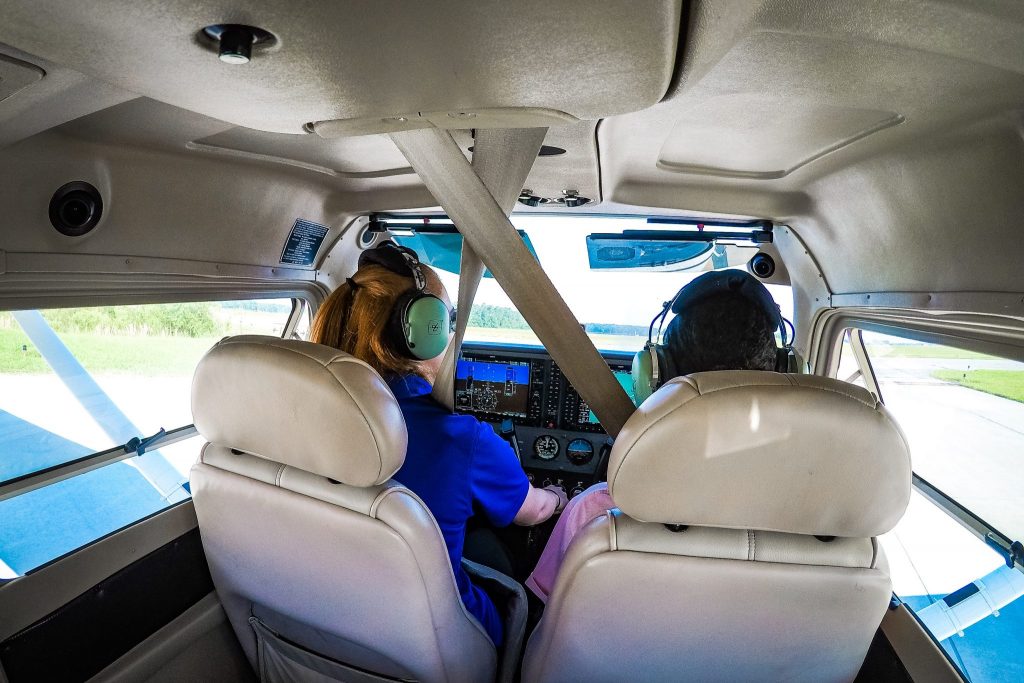 Elizabeth City State University has partnered with United Airlines Aviate pilot recruitment program to prepare the next generation of airline pilots. United Airlines, according to Dr. Kuldeep Rawat, dean of the School of Aviation, Emergency Management, Health and Technology, aims to hire more than 10,000 pilots over the next decade.
"This exclusive partnership with United Airlines brings the most direct route to a job offer for ECSU aviation students with United," said Dr. Rawat. "United Airlines staff will provide support and coaching to help our students on their journey to become a United Airlines pilot, which includes access to senior leadership, site visits and tours, and certain travel privileges."
United Airlines announced Tuesday, April 6, its plans to hire and train new pilots. The airline says 50 percent of its hiring goal includes women and people of color.
"Over the next decade, United will train 5,000 pilots who will be guaranteed a job with United, after they complete the requirements of the Aviate program – and our plan is for half of them to be women and people of color," said United CEO Scott Kirby, in the airline's announcement Tuesday.
The partnership highlights the continued growth of ECSU's signature aviation program, the only four-year aviation degree program in North Carolina, said Chancellor Karrie G. Dixon.
"This is an exciting next step for our aviation program, and most importantly our students," said Chancellor Dixon. "By partnering with United Airlines, ECSU is able to establish a pipeline for our aviation students, offering them unprecedented access to careers in aviation."
By partnering with United, ECSU aviation students will gain access to:
A direct path to United. Aviate participants transition to United as a First Officer upon successful completion of the Aviate program and hiring requirements;
Travel privileges. Aviate participants enjoy travel privileges to hundreds of United destinations;
ECSU students participating in Aviate program will be paired with United pilots, creating a structured format for critical leadership and career development opportunities for ECSU students;
ECSU students will have opportunities for professional development events and programsproviding a breadth of resources to learn and grow throughout the Aviate network.
Aviation Science flight students can now apply to join United's Aviate program and prepare for a structured career pathway path leading to potentially becoming a United Airline pilot, said Dr. Rawat.
"The program offers pilots at all stages of their journey – from college training to regional airline flying – the most direct path to flying for United, as well as the quickest progression from college to the rank of first officer of any major airline program in the industry," he said.
The United Airlines Aviate program staff will work closely with ECSU to promote the university's Aviation Science program through its website and various events hosted by the airlines.
---