ECSU National Library Week Virtual Event Highlights African American Struggle for Library Equality
---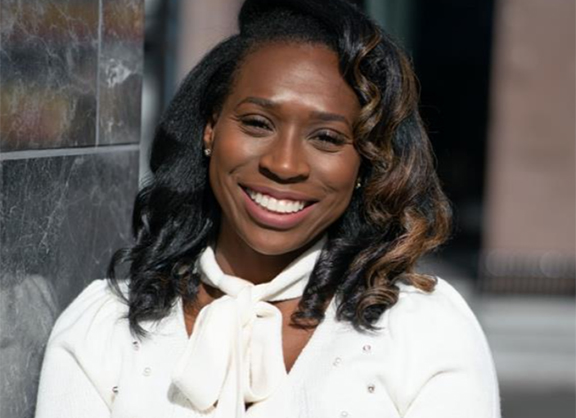 Dr. Aisha M. Johnson will be the guest speaker for ECSU's National Library Week event, April 7.
Elizabeth City State University and the G.R. Little Library are ready to celebrate National Library Week with special guest speaker, Dr. Aisha M. Johnson, assistant professor at the School of Library and Information Sciences at North Carolina Central University. 
National Library Week is April 4-10. Dr. Johnson will give her virtual talk April 7 at 3 p.m. She will talk about her path to becoming a librarian and her research into the Julius Rosenwald Library Fund.
Dr. Johnson's work highlights the Rosenwald Fund's contributions and many community partnerships that work to make certain the African American community has access to quality libraries.
Dr. Johnson is the author of the book, "The African American Struggle for Library Equality: the Untold Story of the Julius Rosenwald Fund Library Program."
Also joining the virtual presentation will be ECSU professor of history, Dr. Melissa Stuckey. Dr. Stuckey will give an update on the university's efforts to rehabilitate the on-campus Rosenwald School building.
The Rosenwald School building has been a campus fixture since 1921 when it was constructed to provide African American children in the area a public school, and student-teachers attending what was then known as the Elizabeth City State Normal School a place to practice teaching. Known on campus as a practice school, the building is the only one of its kind in the state of North Carolina to be housed on a university campus.
Rosenwald Schools were named for their benefactor, Julius Rosenwald, a Sears and Roebuck executive who believed public education should be made available to rural African American children. Many so-called Rosenwald Schools were constructed across the state, and throughout the southern United States, but very few have survived intact.
The rehabilitation of the Rosenwald School building paves the way for the establishment of the Northeastern North Carolina African American Research and Cultural Heritage Center, to be located inside the historic building.
This year's National Library Week theme, "Welcome to Your Library," is packed with meaning for ECSU, says the director of library services, Dr. Juanita Midgette Spence.
"ECSU has been working hard on renovations and repairs to the G.R. Little Library and we are excited to reopen after a year of hard work," she said.
The G.R. Little Library has been undergoing upgrades to its HVAC, electrical and plumbing systems, and renovations to meet all ADA compliance building codes with $4.5 million appropriated from the Connect NC Bond referendum. In addition, the university received a $200,000 Canon Foundation Grant last spring for library upgrades. The grant provides funds to purchase furniture for collaborative and quiet student workspaces.
You can log onto the April 7 virtual event here:
Zoom Invite Link to the Event: https://tinyurl.com/2yhkf3vt
Meeting ID: 984 2201 1429
Passcode: 624921
---