ECSU names 18-member chancellor search committee
---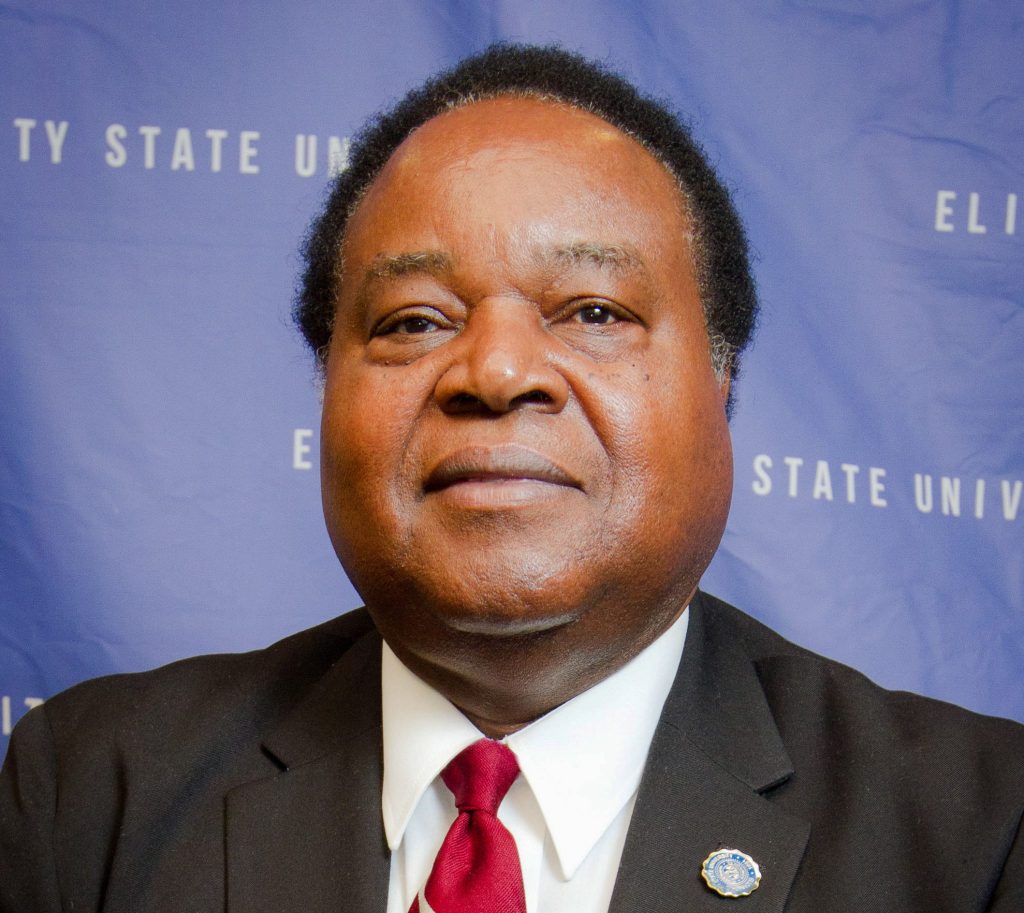 Elizabeth City State University Board of Trustees member Harold Barnes will chair the recently formed chancellor search committee. Barnes is an alumnus of ECSU.
Elizabeth City State University has announced the appointment of an 18-member chancellor search committee that will recommend three candidates to the full ECSU Board of Trustees.
The search committee includes representatives of the ECSU Board of Trustees, faculty, staff, administration, a student member, as well as alumni, community and business leaders. The committee includes one non-voting member from the University of North Carolina Board of Governors – Steve Long, who serves as the board's liaison to ECSU.
"We welcome the beginning of this process and look forward to the committee's recommendations later this year," said UNC System President Margaret Spellings. "The UNC System Office is very confident that this group of highly-esteemed appointees will help identify the right chancellor to lead Elizabeth City State University into the future."
Dr. Karrie Dixon is currently Elizabeth City State University's Interim Chancellor, having served in that capacity since April 9. Dr. Dixon, has co-chaired ECSU's Working Group Phase 2: A New Direction, since October 2017, and was appointed Interim Chancellor by President Spellings. The appointment was made after Chancellor Thomas E.H. Conway, Jr., announced his retirement last January.
The search committee will recommend finalists to the full ECSU Board of Trustees. The board must then recommend three finalists to President Spellings, who will recommend one candidate to the UNC Board of Governors for approval. The process is expected to be completed by the end of the calendar year.
"The committee understands its charge and ensures the public that its work will be thorough and well-intended, all for the benefit of the future of this great institution," said Kim Brown of the ECSU Board of Trustees. "We thank each of those who were involved in the selection process."
The Elizabeth City State University Chancellor Search Committee consists of:
Mr. Harold Barnes, J.D., Board of Trustees, Search Committee Chair
Dr. Scott Bradshaw, Chair, ECSU Faculty Senate
Ms. Joyce Brown, Mayor, Williamston, N.C
Mr. Kim Brown, Board of Trustees
Mr. Charles Creighton, President/CEO Colony Tire
Mr. Andy Culpepper, Board of Trustees
Dr. Jenette Evans, President, ECSU Foundation
Ms. Cynthia Horne, ECSU Staff and Staff Senate Chair
Mr. Steve Long, Board of Governors Liaison
Ms. Lenora Mackey, President, River City Community Development Corporation
Ms. Kathryn Underwood-Melton, ECSU Staff
Mr. Richard Olson, City Manager, City of Elizabeth City
Mr. Chorn Poyner, ECSU SGA President
Mr. Abdul Rasheed, President, National Alumni Association
Ms. Jan K. Robinson, Board of Trustees
Ms. Tanya Turner, Assistant Superintendent for Curriculum and Instructions, Chowan County Public Schools
Dr. Deran Whitney, Superintendent, Suffolk, Va. Public Schools
Mr. Kennis Wilkins, Board of Trustees
---