ECSU named on 2015 Military Friendly® Schools list
Posted On September 23, 2014
---
Kesha Williams
September 23 2014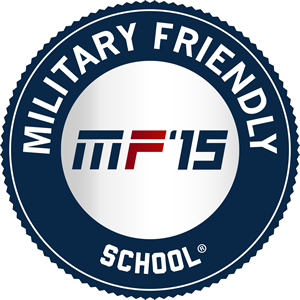 Today Victory Media originator of the Military Friendly® group of education and career resources for veterans and their families announced their list of 2015 Military Friendly® Schools on MilitaryFriendly.com. Elizabeth City State University is one of approximately 1600 Military Friendly® Schools– institutions that exhibit leading practices to support military students.
Schools earned rights to the coveted Military Friendly® trademarked designation via qualifying scores from a rigorous survey assessment. Both the assessment and rights to the Military Friendly® designation are made available to qualifying schools at no cost.
For the first time ever prospective military students can see comprehensive information about schools approved for Post-9/11 GI Bill funding as well as which schools have volunteered to be objectively measured through the Military Friendly® Schools survey process. The free mobile-optimized Schools Matchmaker allows prospective military students to create a customized list of schools based on their unique preferences. With one click prospective students can view schools that meet their individual search criteria as well as a short sub-list of qualifying schools designated as Military Friendly®. Schools in the Matchmaker tool have the option to include information just for military students including student veteran and alumni &quotsuccess profiles&quot and live student reviews.
In its sixth consecutive year the Military Friendly® Schools list is the only resource based on a complimentary and rigorous quantitative assessment that measures schools on criteria created by Victory Media with the assistance of an independent Academic Advisory Board and graded by an automated research suite. A complete description of their methodology advisory board and complimentary services is available at MilitaryFriendly.com/FAQ.
James Dockery interim vice chancellor for the ECSU Division of Human Resources said ECSU is committed to assisting veterans as they successfully transition from the military to the university classrooms. The university is also working diligently to assist active duty personnel earn their degrees.
&quotThis is a great honor for ECSU. The honor serves as a testament to our commitment to the men and women who serve our great nation. In addition to those who serve we are equally committed to their families.&quot
Member institutions like ECSU receive resources to assist with admissions recruiting and marketing efforts as well as training and reporting to help the staff support veterans more effectively. Elizabeth City State University's Veterans Center a new one-stop service center will play the primary role in helping veterans and enlisted women and men enter the university. Visit this link to learn more details about their methodology.
---