ECSU Military Science Instructor Accepted to Doctoral Program
---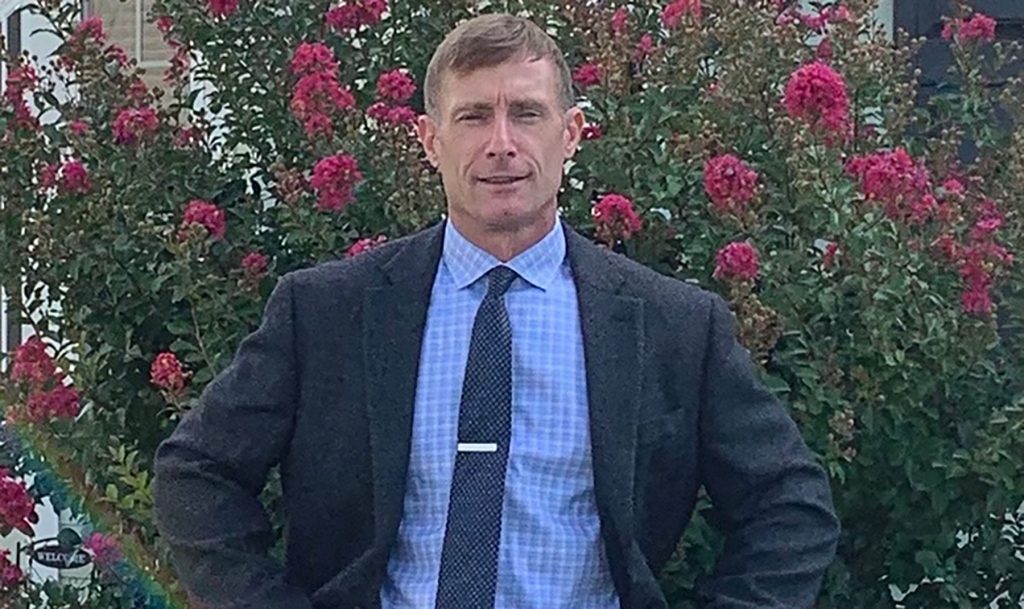 Elizabeth City State University's senior military science instructor, Master Sgt. Keith Nile, has been accepted into Liberty University's doctoral program in American history.
Master Sgt. Nile has been teaching military science at ECSU since 2017. According to Dr. Sharon Raynor, dean of the school of humanities and social sciences, he has been a significant participant in various campus veteran projects.
"The two largest projects were an ECSU veteran recognition presentation, working with students, faculty and staff who have served in the U.S. armed forces," said Dr. Raynor. "The second project was interviewing African American World War II and Vietnam veterans in the production of a university documentary."
Master Sgt. Nile's academic focus is on military history-related subjects, with a concentration in colonial and early American history. He volunteered over 120 hours in an internship at the Airborne and Special Operations Museum in Fayetteville, North Carolina, in 2015.
He also served as the lead curator in the preservation, registering and cataloguing of SUPER 61, the first Black Hawk helicopter shot down during the 1993 Battle of Mogadishu, preparing the artifact for museum exhibition.
Master Sgt. Nile was also nominated to receive Liberty University's College of Education and Human Development Outstanding Graduate and Banner Bearer award for the spring 2020 commencement ceremony.
Master Sgt. Nile received his Bachelor of Arts degree and Master of Arts degree in American history at American Military University. He also has a Master of Arts degree in higher education from the University of Louisville.
He has a graduate certificate issued from the Command and General Staff College at Fort Leavenworth, Kansas for completion of the Military History Instructors Course.
---