Master of School Administration Grad Students Defend Electronic Portfolios Online as Students, Faculty Work from Home
---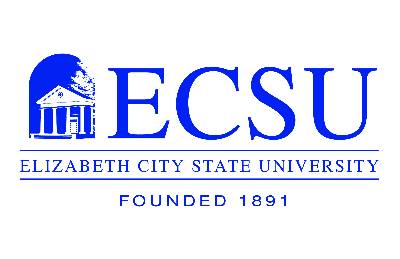 In the age of stay-at-home COVID-19 precautions, even Elizabeth City State University students are pushing forward thanks to online technology. The university's Master of School Administration program just held its spring 2020 oral defenses of electronic portfolios for five graduating students via the Zoom platform.
"The students successfully passing their oral defense, in addition to completing remaining coursework, will be eligible to apply for the North Carolina Level I Administrator Licensure for School Principals," said Dr. Kay Burks, ECSU Master of School Administration program coordinator.
Oral defenses of electronic portfolios are a culmination of work done by the graduate student over the course of their studies at the university. Defending these portfolios is a process typically done in person, with a team of faculty members and in the case of the MSA, a school principal mentor. But due to the state's stay-at-home orders, these graduate students were able to complete the requirement online.
The five graduate students were joined online by their mentors and ECSU faculty members Dr. Burks, Dr. Aresta Johnson, Dr. Cheryl Luton, Dr. Michele Wages, Dr. Joy Smith, and Dr. Sheila Williams. The five graduate students are:
Anne Corleto. Ms. Corleto currently works as a first-grade teacher at Griggs Elementary School in Currituck County. Her future career goals include continuing to work as a classroom teacher and helping to improve the quality of teaching within her school.
Cynthia Dent. Ms. Dent is an English language arts teacher and new teacher mentor at Azalea Gardens Middle School in Norfolk, Virginia. She has her sights set on working as an assistant principal, principal, or senior coordinator training new teachers.
Keirara Morris. Ms. Morris is an eighth-grade math teacher in Greene County, North Carolina. She hopes to work as an assistant principal or curriculum coach.
Beshelya Smith. Ms. Smith is an instructional technology facilitator for Hertford County Early College High School. Her goals include assistant principal or district testing coordinator.
Terrie Wilson. Ms. Wilson currently works as the STEM coordinator for Elizabeth City-Pasquotank Public Schools. She plans to continue supporting teachers with curriculum and instruction while pursuing her doctorate in educational leadership.
ECSU'sMSA degree program works to develop highly qualified school administrators who are informed, competent, effective decision-makers. The graduate program curriculum represents the knowledge, skills, and dispositions considered essential for effective decision making, teaching, and leading.
The program works with a professional learning community comprised of the university, local education agencies, and the community to prepare future education administrators.
---