ECSU Kinesiology Professor Named Southern District University Health Educator of the Year
Posted On December 18, 2019
---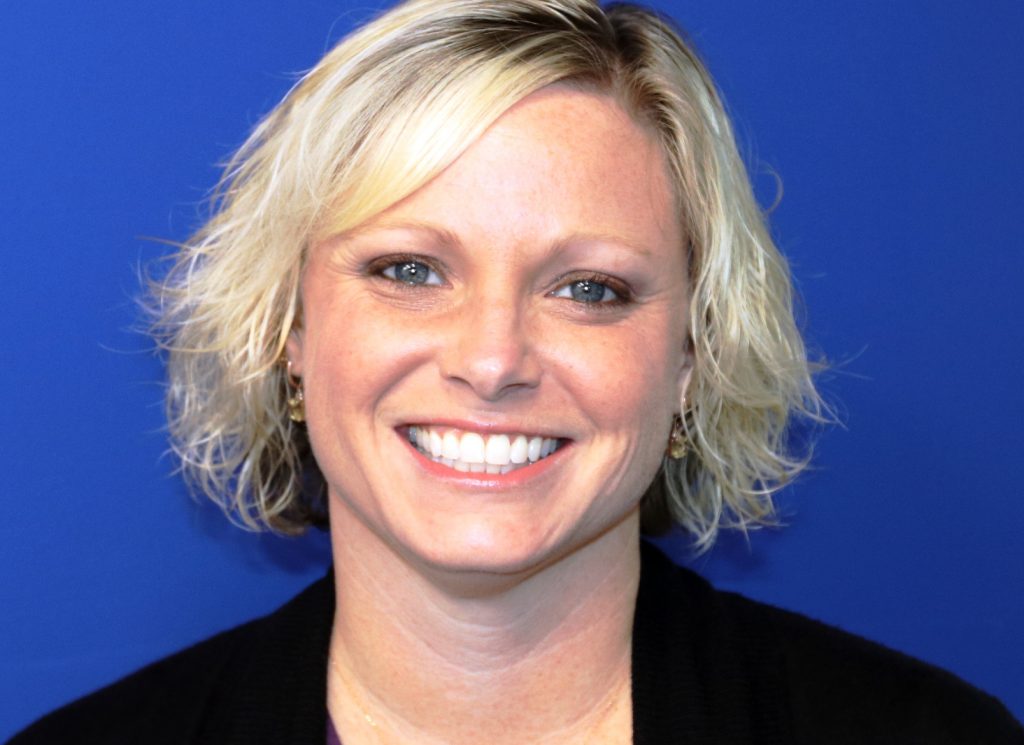 Elizabeth City State University associate professor of kinesiology, Dr. Kacey DiGiacinto, has been named the Southern District University Health Educator of the Year.
Dr. DiGiacinto was contacted by the executive director of the Virginia Association for Health, Physical Education, Recreation, and Dance, Henry Castelvecci. She was nominated by her ECSU colleagues Dr. Scott Bradshaw and Dr. Joy Smith.
"Thank you Dr. Bradshaw and Dr. Smith for your nominations," Dr. DiGiacinto, who is currently out of the country, said via email.
Dr. Bradshaw said that Dr. DiGiacinto had previously been selected as a North Carolina Health Educator of the Year. That honor, he said, made her eligible for the Southern District title.
In a 300 word nomination essay, Dr. Bradshaw says he outlined Dr. DiGiacinto's defining characteristics. The nominating essay led to the kinesiology professor's award based upon her achievements as an ECSU faculty member.
"The defining characteristic of Dr. DiGiacinto is that she cares," wrote Dr. Bradshaw in his nominating essay. "She believes that her students can be successful and that they can compete in the job market with graduates from any other institution. Even more importantly, she is willing to commit herself to making these beliefs a reality through her own teaching and active support of student research."
Examples of Dr. DiGiacinto' s commitment are many, says Dr. Bradshaw.
One of her most recent activities involved a research program geared toward perceptions of poverty and promoting an empathetic approach to experiencing poverty. Dr. DiGiacinto was a co-principal investigator on the UNC System grant, along with Western Carolina University.
The project took place last spring and brought students together to simulate poverty scenarios both as people living in poverty and people who offer services to the community.
"The typical beliefs people have are things like, 'They just need to work harder,' or, 'They just need to try harder,'" explained Dr. DiGiacinto for a story last spring. "So we put the students through all this to let them see what it's really like."
Dr. DiGiacinto was also the principal investigator on grants to purchase heart-rate monitors, an instructional iPad, and weights and weight rack for Northeastern High School in Elizabeth City to help improve the school's physical education program for the all-female weight training class.
She has also mentored students for ECSU's Undergraduate Research Week.
"In addition, she has proven herself to be a conscientious and intelligent faculty member who is committed to the betterment of her students and the institution," writes Dr. Bradshaw.
As Kinesiology program coordinator, Dr. DiGiacinto has led the redesign of the program to a Kinesiology degree with concentrations in: Exercise Science, Fitness and Wellness, and Physical Education and Health. She also developed a new concentration in Fitness and Wellness.
Dr. DiGiacinto was selected for the year-long Vice-Chancellor's Leadership Academy on campus to shadow administrators and complete projects related to curriculum development and student retention. She also recently received the 2019-2020 National Association of Kinesiology Health Educators Leader Mentor Grant.
"In all of this, she also found time to present her own research at three conferences this academic year," said Dr. Bradshaw.
---