ECSU Kinesiology Professor Heads Summer Health and Physical Education Professional Development Series
---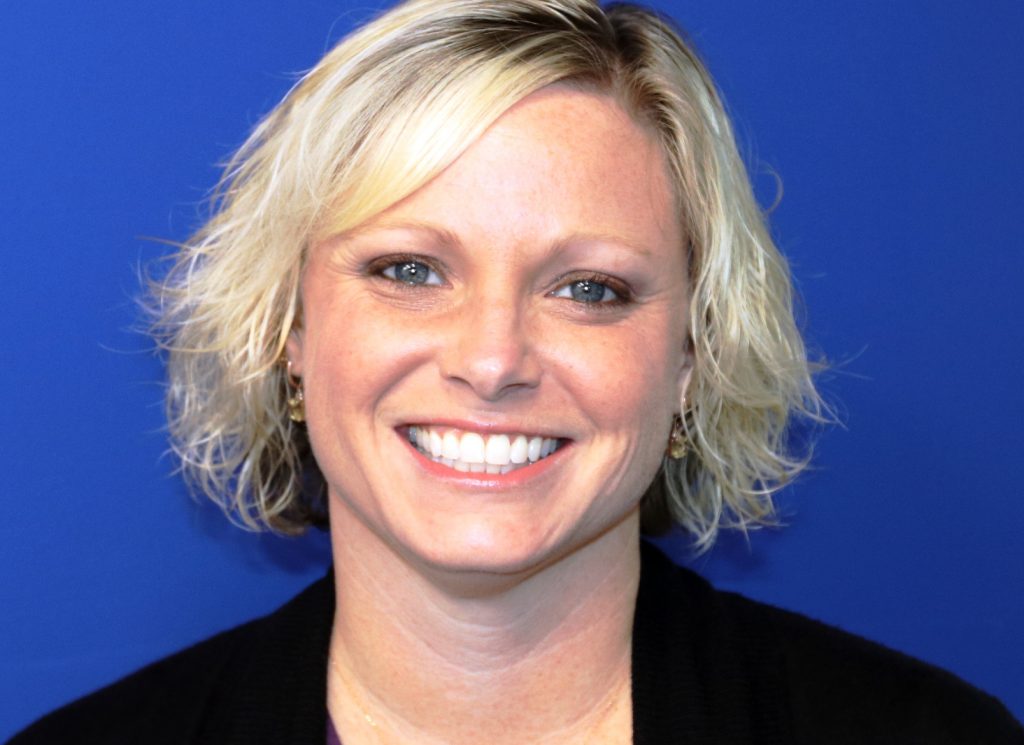 Dr. Kacey DiGiacinto
Elizabeth City State University kinesiology professor and interim director for the Center for Teaching and Learning, Dr. Kacey DiGiacinto, will launch a series of professional development workshops online for health and physical educators across the state. The June Summer Series launches via Zoom Monday, June 1.
"The purpose is to provide those participants who attend the live workshops with North Carolina Teacher Renewal Credits," said Dr. DiGiacinto. "If an individual were to attend all 10 live workshops in the series he or she would have one, whole N.C. Teacher Renewal Credit completed towards renewing a teaching license."
As an educator, Dr. DiGiacinto is a member of NC SHAPE, and part of the professional organization's professional development committee. As a committee member, she was placed in charge of developing the summer series.
"I focused on health education and some topics that really cross barriers into several content areas and age groupings like social and emotional learning, sexuality education for inclusion, listening to the voices of individuals with disabilities, and designing successful class discussions," said Dr. DiGiacinto.
The professional development series includes, she said, "cross curricular content" that is appropriate for other educators and school administrators. All, she said, are welcome to log onto the free sessions. S
"We have 10 nationally and internationally recognized speakers in our line-up for our summer series," said Dr. DiGiacinto.
The online summer series and presenters includes:
Monday, June 1, 3-4 p.m., Social-Emotional Learning and Health.Move.Minds. Michelle Carter is the director of educational content and programs at the Society of Health and Physical Educators – SHAPE America.
Thursday, June 4, 3-4 p.m., Managing Your Social Emotional Health in an Ever-Changing World Around Us. Dr. Joe Deutsch, a full professor at North Dakota State University and an expert on emotional intelligence.
Monday, June 8, 11 a.m. – noon, Intersections of Equity, Mindfulness and Restorative Practices in Health and Physical Education. Dr. Martha James is an educator with nearly three decades of experience teaching in urban schools.
Thursday, June 11, 3-4 p.m., Sexuality Education: Building an Inclusive Space. Dr. Dillon Landi is an assistant professor of health and physical education at Towson University, Maryland.
Monday, June 15, 11 a.m. – noon, PACE: Color Your Walk – Cancer Education Outreach Program. Deanna Morris is the president of NC SHAPE.
Thursday, June 18, 3-4 p.m., Listening to the Voices of Individuals with Disabilities to Inform Teaching Practices. Dr. Justin A. Haegele is an associate professor in the Dept. of Human Movement Sciences at Ohio State University.
Monday, June 22, 11 a.m.-noon, COVID-19 Health Literacy. Dr. Amy Stringer is an assistant professor in health and physical education at Western Carolina University.
Thursday, June 25, 3-4 p.m., Integrating SEL into the National Health Education Standard: A Skills-Based Approach. Judy Fowler and Dr. Shonna Snyder are health education professionals.
Monday, June 29, 11 a.m. to noon. Designing and Leading Successful Health Literacy Based Discussions. Dr. Kacey DiGiancinto.
For more information on the summer series, go HERE.
---