ECSU Joins White House COVID-19 Vaccine Challenge
---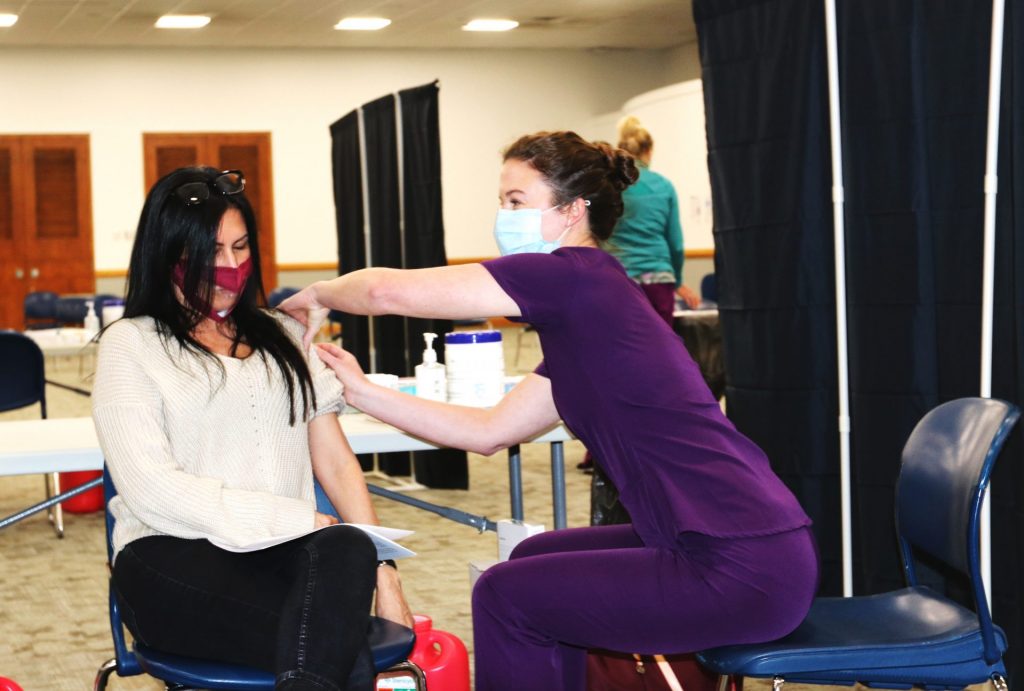 Vaccine clinics happen every Thursday through Sunday, noon to 7 p.m. at the K.E. White Center.
Elizabeth City State University has joined numerous campuses across the state and country in the White House COVID-19 College Vaccine Challenge. The goal is to ensure that students get the shot. 
"The main thing that being a part of the White House challenge does for us, is it validates the efforts that we have been taking at ECSU to not only protect the students, staff and faculty, but also the communities we serve," said David L. Hill, Jr., ECSU's emergency management coordinator and Challenge co-lead, along with Dr. Kevin Kupietz.
According to WhiteHouse.gov, participating campuses commit to three key actions to help get campus communities vaccinated: engage every student, and staff and faculty member; organize the college community; make the vaccine accessible to everyone. Since the start of the spring 2021 semester, ECSU has been meeting all three key components of the challenge.
"ECSU has been acting as a good steward of the community since the start of the pandemic, serving as a leader to encourage people to understand the situation and respond appropriately," said Mr. Hill. "Becoming part of this White House challenge is simply saying that we will continue these efforts to the best of our ability for the safety of our ECSU family and the communities that we serve."
One of the biggest concerns, according to WhiteHouse.gov, is getting younger Americans vaccinated. The website states that younger Americans are "lagging" behind on getting vaccinated. Mr. Hill says that, "the idea of vaccination has been mixed amongst students on campus," but there are strong advocates in student leaders such as Student Government Association president, Jimmy Chambers.
"He recorded a message for the National HBCU COVID Awareness and Resiliency Day initiative earlier this year to students who are reluctant to get the shot for a variety of reasons," said Mr. Hill. "We do encourage students to have an open and honest conversation about reservations to the vaccinations and to become educated to the truth about COVID and the vaccinations."
Mr. Hill said while ECSU does not currently have exact numbers of students that have been vaccinated, Pasquotank County data shows that 40 percent of area 18-year-olds are fully vaccinated less than 40 percent of people between 12 and 18 as well.
"These numbers are not the best in the state or the worst but do show a need for more targeted information being sent to the younger audience to help them better understand the situation," said Mr. Hill.
Mr. Hill says that there are campaigns in place to encourage students to become vaccinated and to encourage students to submit copies of their vaccination cards. During recent student orientation, students are also being encouraged to get the shot, and asked to submit shot records.
Vaccination campaigns also include incentives such as a chance to win an iPad, Air Pods, televisions, costs for room and board, and providing three, $1,000 scholarships.
As the fall 2021 semester approaches, ECSU continues to follow CDC guidelines and recommendations as well as the Governor's guidelines. Mr. Hill said vaccination clinics will continue into the fall semester, "until no longer needed."
---