ECSU Jazz Festival 2017 April 7
---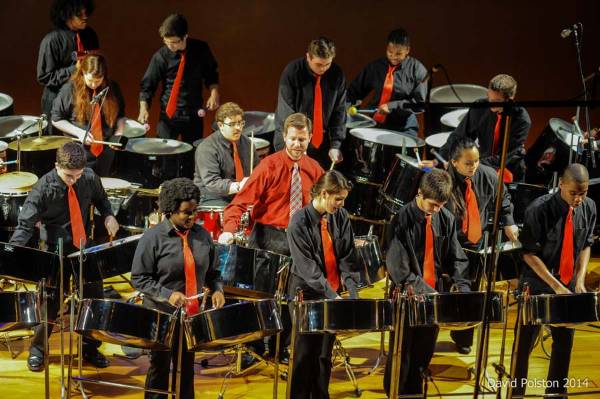 Spring is here and that means a lot of great things and on the campus of Elizabeth City State University it definitely means great music and a lot of it. You can have that great music Friday April 7 when the ECSU Jazz Festival 2017 takes the stage in the Robinson Auditorium free and open to the public.
The ECSU Jazz Festival 2017 will present an evening of tropical music. The ECSU Jazz Ensemble will be joined by festival guest The Rhythm Project a 21-piece Steel Drum Band. The Rhythm Project will perform music from a tradition with origins in Trinidad.
The program will also include arrangements that will feature the combined Jazz Ensemble and Steel Drum Band.
The Rhythm Project is a world percussion ensemble dedicated to the nurturing of self-esteem through individual and cooperative achievement. Founded in 1996 the program was started in Portsmouth Virginia by the Virginia Arts Festival.
There are four elementary and three middle school Rhythm Project groups that feed the program's premiere performing ensemble the All-Stars. The All-Stars is a year-round program for high school students. The program focuses on instilling discipline and dedication in students through performance and touring opportunities. Additionally two high school groups complete the family of 10 Rhythm Project ensembles that serve the cities of Norfolk Virginia Beach and Portsmouth.
The Robinson Auditorium is located in the Mickey L. Burnim Fine Arts Center on the ECSU campus. The show starts at 7 p.m. doors open at 6:30 p.m.
---