ECSU is #1 HBCU in Nation for Helping Students from Lower-Income Households Get Ahead
Posted On February 2, 2022
---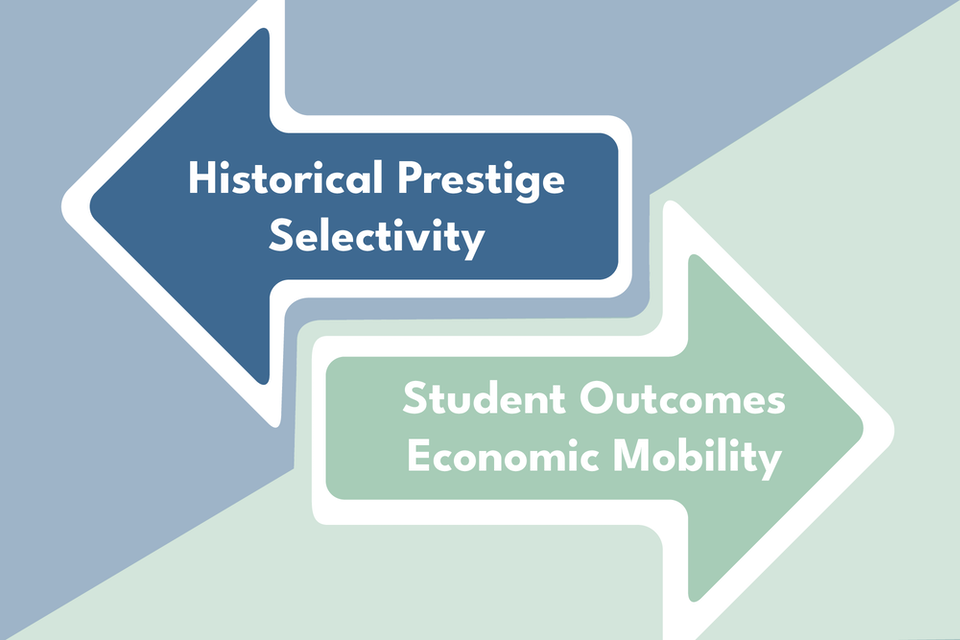 Elizabeth City State University (ECSU) is the #1 historically black college and university (HBCU) in the United States for helping students from lower- and moderate-income households achieve economic success.  The university ranked #12 overall in the nation in the newly-released Out With the Old, In With the New: Rating Higher Ed by Economic Mobility report by national think tank Third Way, which was also featured in Forbes magazine.
"ECSU provides access to a quality, affordable education," said ECSU Chancellor Karrie G. Dixon.  "As an NC Promise campus, tuition is only $500/semester for in-state students and $2,500/semester for out-of-state students.  Access to a higher education degree is transformational for students – our graduates are afforded career opportunities that change the trajectory of their lives forever—for themselves and their families."
Third Way ranked higher education institutions with its new rating system called the Economic Mobility Index (EMI).  EMI sought to answer the question, '"If the primary purpose of postsecondary education is supposed to be to catalyze an increase in economic mobility, which schools are succeeding in that goal?"' Third Way noted its new standard was "designed to give policymakers, researchers, and consumers a better way to assess which colleges are delivering on that promise for low- and moderate-income students—and which ones are falling woefully short."

The Third Way study built upon previous research about generational mobility.  It evaluated, (1) which schools enroll the highest proportion of students from low- and moderate-backgrounds, and, (2) provide them with a strong return on their educational investment.
The research findings revealed that HBCUs are often at a disadvantage using traditional ranking formulas.  "Beyond the overemphasis on institutional selectivity, other factors such as racial, economic, and educational discriminatory practices have also systemically undervalued the accomplishments of HBCUs across the US."
Study Excerpts


Source:  Out with the Old, In With the New:  Rating Higher Ed by Economic Mobility
---