ECSU Hosts PBS Documentary 'The Black Church: This is Our Story, This is Our Song' Discussions Feb. 9 and 15
Posted On February 8, 2021
---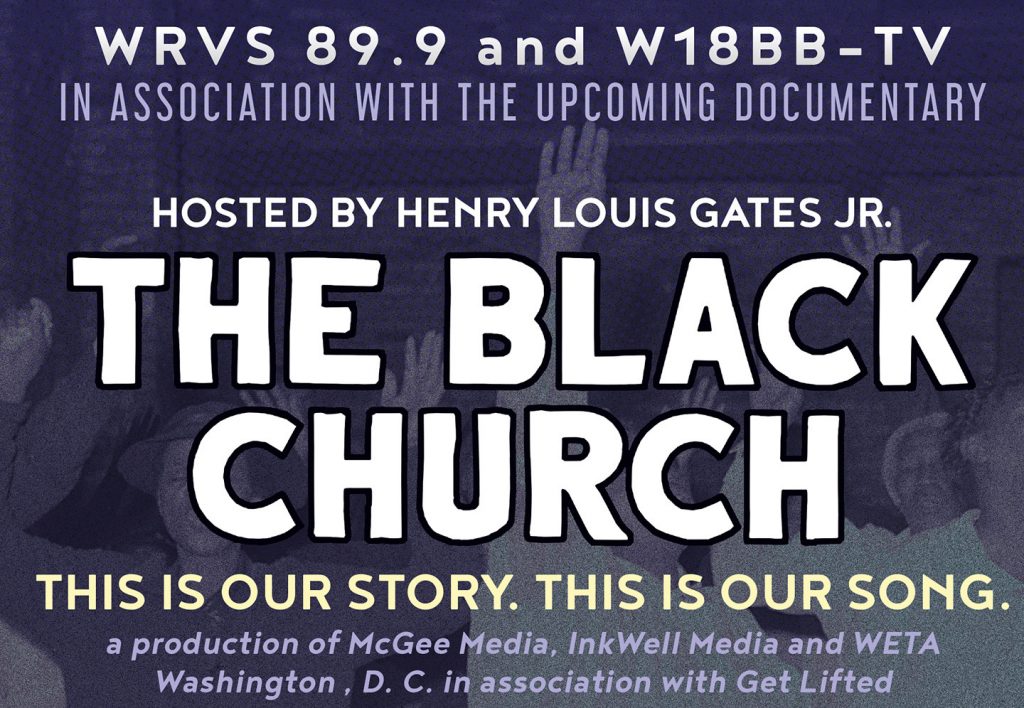 As part of its Black History Month celebration, Elizabeth City State University and WRVS 89.9 FM are having two virtual discussions on Feb. 9 and 15 about the highly anticipated PBS documentary, "The Black Church: This is Our Story, This is Our Song." The documentary is hosted by historian Dr. Henry Gates Jr. and will premiere Feb. 16 and 17, at 9 p.m. on PBS North Carolina.
"We are excited to host these discussions ahead of the premiere and to engage the community," said ECSU's director and general manager of Radio and Television Services, Melba Smith.
The first 30-minute discussion, hosted by Sheila Lee, will be held Feb. 9 at 6 p.m. "The Black Church: Hometown Reflections," will be moderated by ECSU history professor, Dr. Melissa Stuckey. This panel discussion will feature Dr. Johnny Houston, Pastor Beverly Mercer, and Felicia Reid.
The second discussion, on Feb. 15 at 6 p.m., is also hosted by Sheila Lee and will feature a talk with the film's director and producers.
To join the Facebook Live discussions, go HERE.
Then on Feb. 16 and 17, the four-hour documentary will premiere, featuring Dr. Gatesas he traces the 400-year-old story of the Black church in America, all the way down to its "bedrock role as the site of African American survival and grace, organizing and resilience, thriving and testifying, autonomy and freedom, solidarity and speaking truth to power."
The documentary reveals how Black people have worshipped and, through their spiritual journeys, improvised ways to bring their faith traditions from Africa to the New World, while translating them into a form of Christianity that was not only their own, but a redemptive force for a nation whose original sin was found in their ancestors' enslavement across the Middle Passage.
Renowned participants in the series include Oprah Winfrey; singer/songwriter John Legend; singer and actress Jennifer Hudson; Presiding Bishop Michael Curryof The Episcopal Church; gospel legends Yolanda Adams, Pastor Shirley Caesar and BeBe Winans; civil rights leaders Rev.Al Sharpton andRev. William Barber II;scholarCornel West;and many more.
For many, the Black church is their house of worship. For some, it is an engine for social justice. For others, it is a place of transcendent cultural gifts exported to the world, from the soulful voices of preachers and congregants, to the sublime sounds of gospel music. For the Rev. Dr. Martin Luther King, Jr., going to church in America also was "the most segregated hour" of the week. "The Black Church: This is Our Story, This is Our Song" will explore the changing nature of worship spaces and the men and women who shepherded them from the pulpit, the choir loft and church pews. The churches are also a world within a world, where Black Americans could be themselves; and the epicenter of the freedom struggle that revolutionized the United States across slavery and abolition, Reconstruction, Jim Crow and the Great Migration, and the civil rights movement.
"Our series is a riveting and systematic exploration of the myriad ways in which African Americans have worshipped God in their own images, and continue to do so today, from the plantation and prayer houses, to camp meetings and store-front structures, to mosques and mega-churches," says Dr. Gates. "This is the story and song our ancestors bequeathed to us, and it comes at a time in our country when the very things they struggled and died for — faith and freedom, justice and equality, democracy and grace — all are on the line. No social institution in the Black community is more central and important than the Black church."
---