ECSU Hosts High School Educators for NASA Aerospace Academy STEM Professional Development Program
---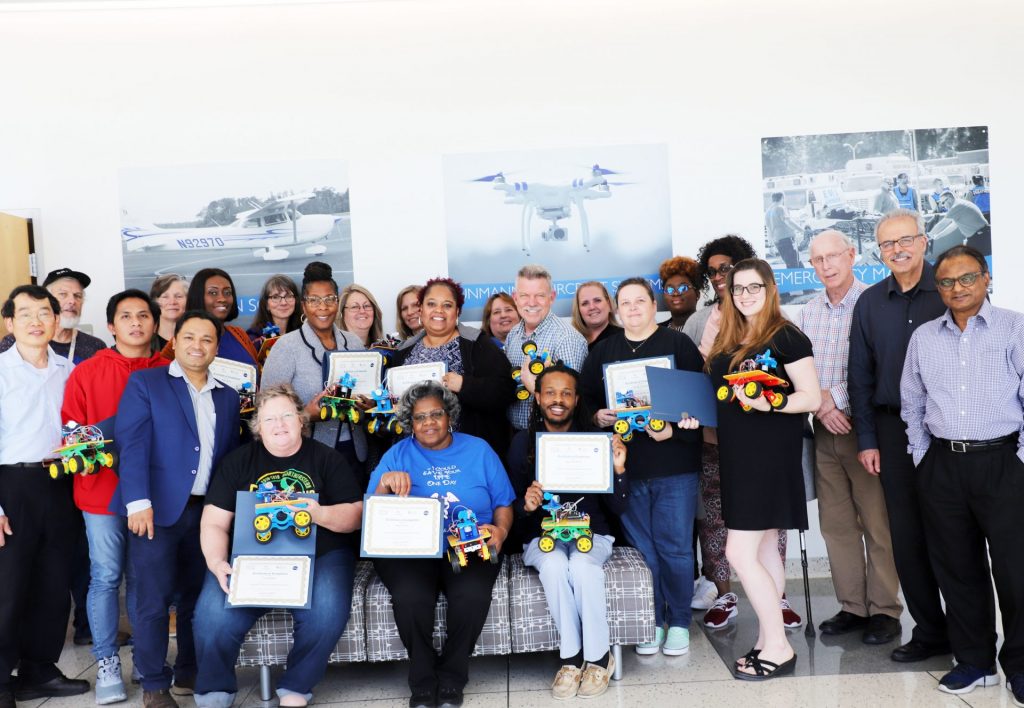 Twenty high school STEM teachers from five area counties spent time on the Elizabeth City State University campus earlier this month building robots. According to ECSU's dean of science, aviation, health, and technology, Dr. Kuldeep Rawat, the professional development workshop was designed to help educators promote STEM awareness, interest and motivation in coursework and careers for students.
"This day-long Rover Workshop was designed to enhance knowledge of 3D printing, mobile robotics, and coding for those teachers attending the session," said Dr. Rawat. "And to provide them with time to exchange ideas and discover new learning practices that promote student success."
Dr. Rawat said the workshop provided hands-on experience in assembling and programming a mobile robot. The idea is to promote and encourage interest in STEM-related studies for 9ththrough 12thgrade teachers attending the workshop.
He said one important topic during the session was the use of 3D printing technology used to build the robotic frame from the ground up.
"We also had activities that demonstrated the use of the robot rover," said Dr. Rawat. "That included digital measurement of temperature and humidity, light, speed and velocity, and ultrasonic distance measurement that may be used to augment classroom activities."
He said that the activities "align well with the Next Generation Science Standards and the North Carolina Standard Course of Study."
The workshop was offered as a part of the NASA Aerospace Academy at ECSU. ECSU is one of seven sites nationwide selected by NASA to host such a program.
Over the past four years, ECSU has provided professional development to teachers through the academy program. More STEM professional development programs are planned for the future.
The training was jointly facilitated by ECSU, Old Dominion University, and Ohio Northern University. The program was supported through funding from NASA, the Burroughs Welcome Fund, the Department of the Navy, and the North Carolina Space Grant Consortium.
---