ECSU Holds 171st Commencement Ceremony Saturday, Dec. 12
Posted On December 7, 2020
---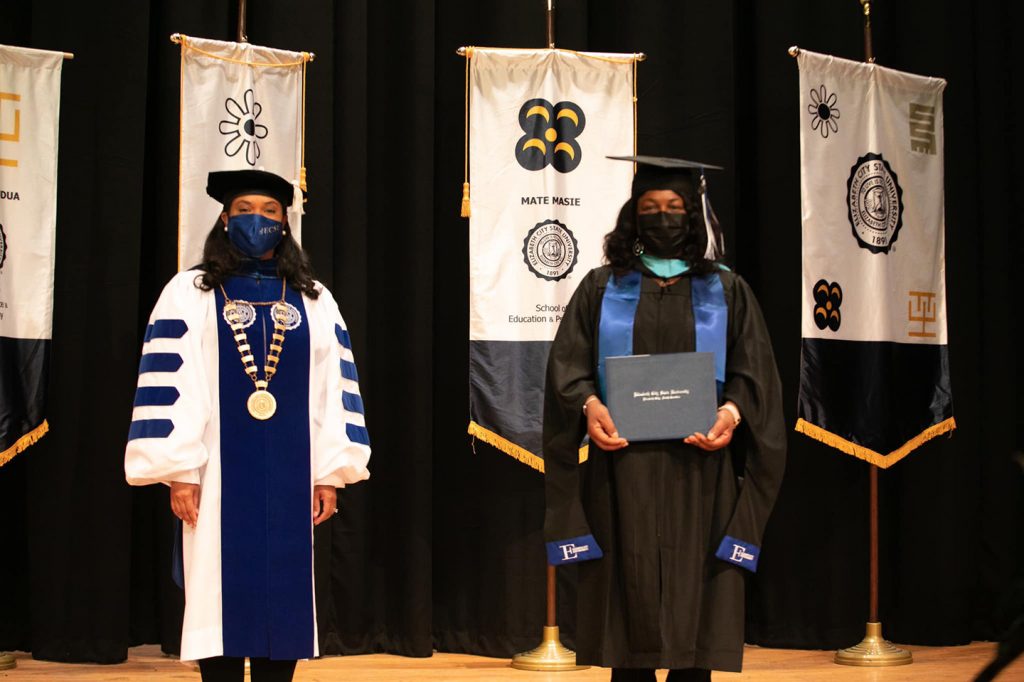 On Saturday, Dec. 12, Elizabeth City State University will hold its 171st commencement ceremony for the Class of 2020, at the Mickey L. Burnim Fine Arts Center in the Floyd L. Robinson Auditorium.
Due to the on-going challenge of the COVID-19 Pandemic and the North Carolina Governor's guidance on large gatherings, the commencement exercises have been modified to maintain social distancing guidelines. Based on the Executive Order, only 10 people are allowed indoors for public gatherings. This limits the number of graduates and guests that will be allowed in the Fine Arts Auditorium at one time to ensure the safety of students, faculty and staff.
The commencement will be live-streamed for those not attending the in-person ceremony.
"I am grateful for the opportunity to have this ceremony and celebrate the hard work these young men and women have done over their time here," said Chancellor Dixon. "These are challenging times however; Vikings have risen to the occasion and we are celebrating the commitment and excellence these students have exhibited during their time here."
Beginning at 8:45 a.m., students will arrive at the Fine Arts Center. The ceremony will begin at 9 a.m. There will be no formal speeches or remarks during the ceremony.
Graduates are allowed to have up to five guests in attendance. Masks are required to worn when participating in the ceremony. Participants will enter the campus from the main entrance and park in the ITC parking lot.
Graduates and guests will enter the Fine Arts Building and will be directed through the process to enter the stage where the graduate will take a no contact picture with the Chancellor Dixon on stage. Graduates will then exit the stage and return to the lobby where they will receive a gift bag. Graduates and guests will find photo stations with backdrops across campus. They are invited to stop at the various stations to take family photos.
As part of the Fall 2020 commencement exercise, there will be three special presentations made and broadcast over the live-stream event. Drs. Ronald and Velma Blackmon will be honored as ECSU Professors Emeritus, and ECSU alumna Mrs. Lenora Jarvis-Mackey will receive an honorary doctorate degree in Public Service.
For graduates, friends and family not attending the ceremony, it will be live-streamed HERE.
---