ECSU Graduate Rachel Lowe Returns to Campus Virtually to Discuss Her Path to Pharmacy School
Posted On November 9, 2020
---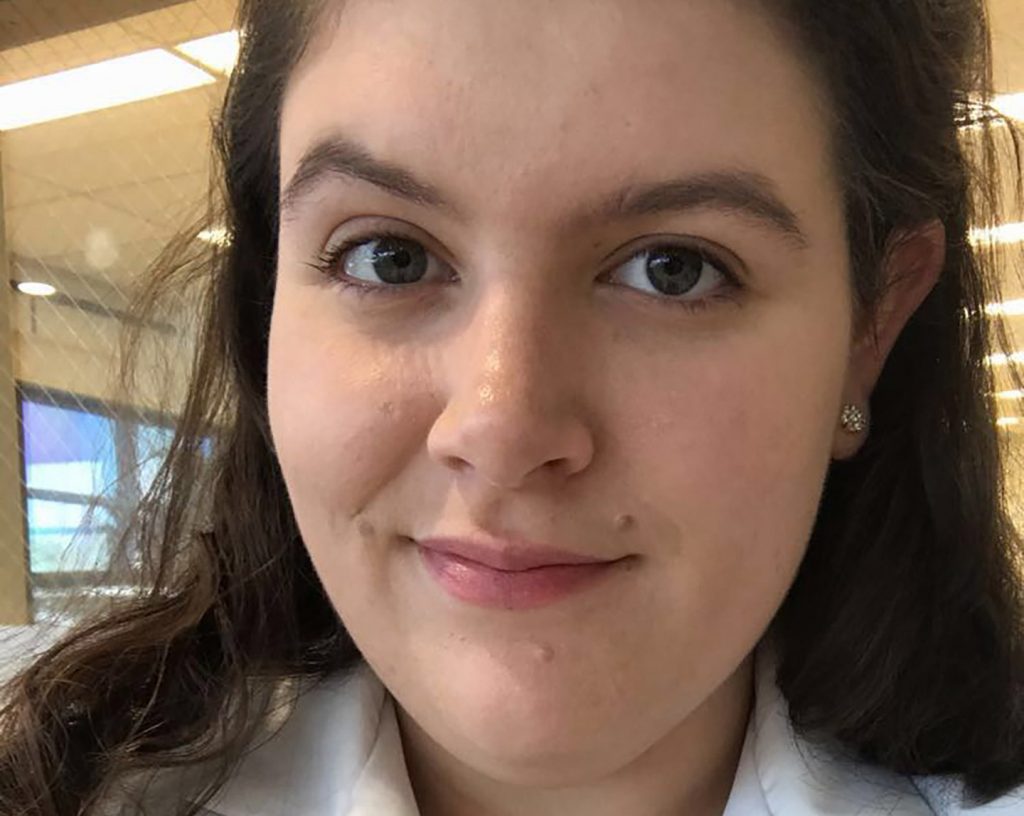 When Edenton, North Carolina native Rachel Lowe began as a freshman at Elizabeth City State University, she was sure that a pre-med major and subsequent enrollment in medical school was in her future. But experience as a dual biology/chemistry major steered her toward a different path, pharmaceutical science.
Ms. Lowe, 23, is now finishing her first semester studying as a PharmD candidate at the Eshelman School of Pharmacy at UNC Chapel Hill after graduating from ECSU in May. She will be a special guest on Zoom Tuesday, Nov. 10 at 4 p.m. sharing her experience as an undergraduate student at ECSU, and how she found her career path.
"I started as a pre-med biology major," said Ms. Lowe, who is studying remotely while living in Chapel Hill. "I started veering away from that because I wanted to go into research."
But after a summer internship working on organic biology research, she realized she was looking for something else and that's when she decided on clinical pharmacology.
"I'm pursuing pharmacology because I like health care and wanted patient interaction," she said. "I'm not entirely sure of my track in pharmacology. Maybe clinical pharmacology, which is working in a hospital or the health care system."
Her time at ECSU prepared her to make those decisions, she said. During her first year as a commuter student, she didn't get too involved in campus life, but she quickly began to realize that ECSU had a lot to offer her beyond the classroom.
"I had great professors that encouraged me to get involved," she said.
And once Ms. Lowe got involved, she began to gain good friends and mentors who pushed her to forge her path to Chapel Hill. She also became a campus mentor, herself.
Ms. Lowe's first semester at Chapel Hill has "overall been good." Like so many attending UNC System schools during COVID-19, she began with a mix of in-person and remote classwork, but outbreaks on the campus there led her and all UNC Chapel Hill students to a completely remote classroom environment.
It has, she says, been working out well and she's happy with her progress as a student there.
"I've been getting the caliber of education I had been expecting as well as the extracurricular activity I was hoping for with clubs and organizations," said Ms. Lowe.
As an ECSU graduate and current PharmD candidate, Ms. Lowe has experience to offer current Vikings who are on campus, working towards their undergraduate degrees. Her former biology professor, Mr. Eduardo Santos, asked her to share that experience during Tuesday's virtual presentation.
"I've been asked to talk about my journey from ECSU to pharmacology as a career," said Ms. Lowe. "How I got to that point, realizing why I wanted a career and how I went about applying."
She will also talk about her experience as a first-semester student in a professional school and the challenges she has faced so far, and what her fellow Vikings can do to prepare for their future beyond graduation.
"I would say to definitely stay focused and do research in the field they want to get into," she said. "
Anyone interested in joining the Zoom presentation at 4 p.m. can log on here:
https://us02web.zoom.us/j/86043615156?pwd=SE1uZks5ODhwYkZNd25TanlIeXMrZz09
Meeting ID: 860 4361 5156
Passcode: VESTEMic
---