ECSU Graduate Named President-elect of Student National Dental Association
Posted On October 1, 2018
---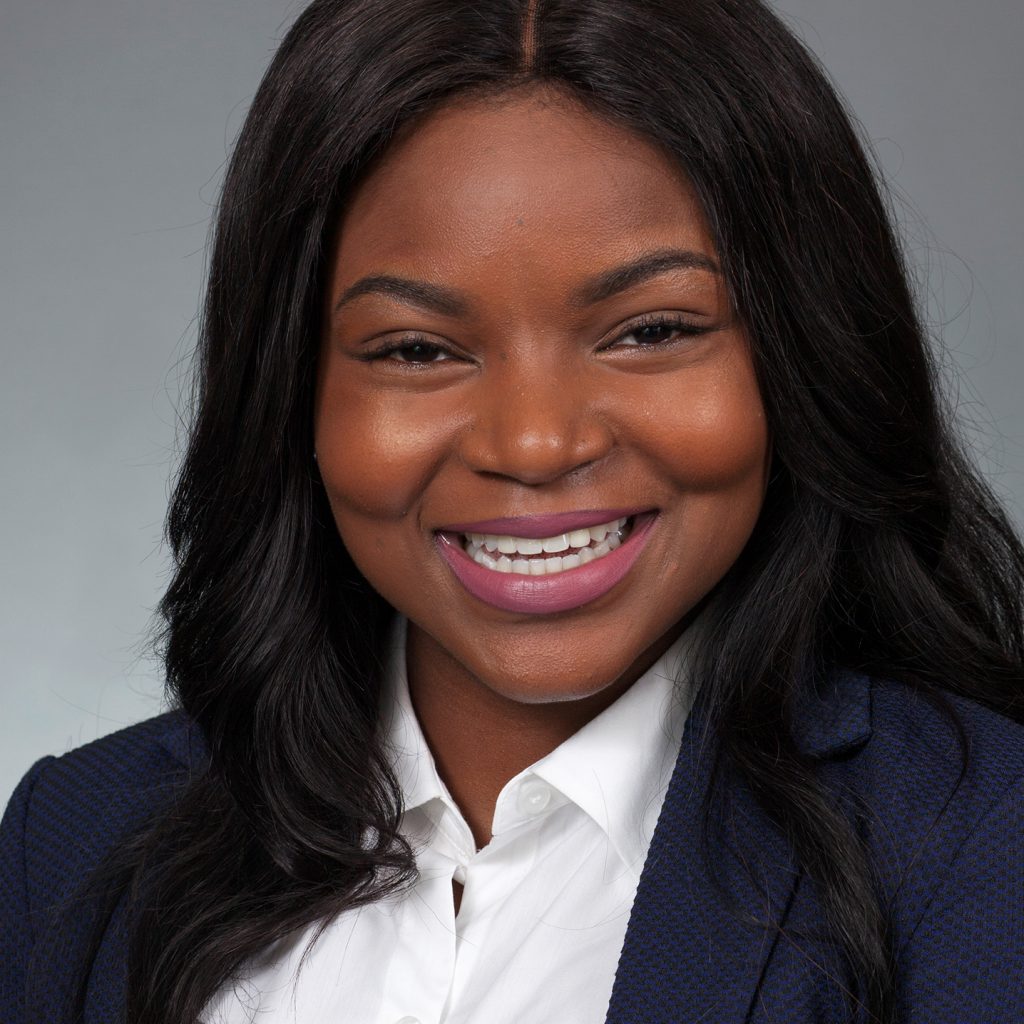 An Elizabeth City State University graduate, and Elizabeth City native, Akeadra Bell, a third-year student at the ECU School of Dental Medicine, has been named president-elect of the Student National Dental Association (SNDA).
Bell will spend the next year learning the organization's operations, policies and programs in preparation to become SNDA national president next year. The SNDA was established over 40 years ago to promote, aid and support the academic and social environment of minority students.
Bell earned a bachelor's degree in chemistry from ECSU. She has served as vice president and then president the ECU Chapter of the SNDA. She has also served in leadership roles with the National SNDA Executive Board Corporate Roundtable, American Student Dental Association Pre-Dental Committee, ECU School of Dental Medicine Diversity and Inclusion Committee, Student Academy of American Pediatric Dentistry, American Dental Educational Association and the dental school's Class of 2020. She has been an academic tutor for other dental students since 2017.
Bell was recently selected to receive the J. Bradley Wilson Schweitzer Fellowship 2018-2019, through which she and classmate Briana Hudson will co-direct the HIV S.M.A.R.T. program to provide dental treatment and oral health education for HIV patients in Greenville.
"To be able to serve and lead the SNDA, which has been so instrumental in my development as a student and a dentist, is truly a dream come true," Bell said.
"Akeadra is to be commended for her leadership at our school and now at the national level of the SNDA," said Dr. Margaret Wilson, the dental school's vice dean and associate dean for student affairs. "She will be a strong advocate for students across the country. We're proud of her academic achievements, demonstrated leadership, and potential for making a significant contribution to dentistry and to the lives of the patients she treats."
During her fourth year of dental school, Ms. Bell and her classmates will gain hands-on experience treating patients during their rotations at the school's eight community service learning centers in rural areas across North Carolina.
After graduation from dental school, Bell hopes to complete a one-year general practice residency to gain further experience serving patients and then eventually return to dental education.
---