ECSU Gives Pharmacy Students Pathway to Doctorate with University of Maryland Eastern Shores Dual-Degree Agreement
---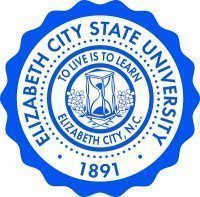 Students who want to become pharmacists now have a direct pathway to their goal at Elizabeth City State University. A dual-degree agreement has been signed between ECSU and the University of Maryland Eastern Shore.
According to the terms of the agreement, students can begin work on a degree in pharmaceutical science in Elizabeth City and complete their bachelor's and doctor of pharmacy degrees in Maryland. The new program begins with the fall 2019 semester.
Students will have the opportunity to pursue the first three years of a Bachelor's of Science in Pharmaceutical Sciences at ECSU, and complete the degree work at the end of their first year of professional study at UMES. The last two years of study at UMES focus on the doctorate degree.
Those students interested in participating in this program must apply and be admitted to the UMES School of Pharmacy. ECSU students are subject to all UMES admissions and graduation requirements.
To be considered for admission, students will be enrolled at ECSU in pharmaceutical science for their third year. These students should apply for admission to UMES in the fall semester of their third year.
Students must also earn a minimum 3.3 GPA. In addition, they must also earn a minimum of 50 on the Pharmacy College Admission Test, or PCAT.
The pharmaceutical sciences agreement is the next in line of many recent agreements between ECSU and other institutes of higher education. Dual-enrollment program agreements have recently been signed with community colleges across eastern North Carolina including College of the Albemarle, Pitt Community College, and Halifax Community college.
In addition to the pharmacy dual-degree program launching in the fall, several new degree programs will also begin in August 2019. Those programs include a bachelor's degree in drone technology and a Homeland Security degree.
Pending final approval, a degree in sustainability is scheduled to launch in fall 2020.
---