ECSU Foundation Names James Bell, Timothy Minor and Annalisa Morgan to Board of Directors
Posted On August 26, 2022
---
New Members Are Senior Leaders in the Education and Business Sectors in North Carolina
Elizabeth City State University (ECSU) has named Mr. James Bell, Mr. Timothy Minor and Ms. Annalisa Carawan Morgan as ECSU Foundation Inc.'s newest members of the Board of Directors.
The members were appointed to a three-year term that began on July 1, 2022, and ends June 30, 2025.
"We are pleased that three seasoned leaders of North Carolina's education and business communities have joined the ECSU Foundation Board of Directors," said Anita Branch Walton, vice chancellor for Institutional Advancement at ECSU and executive director of the ECSU Foundation. "Their combined experience, and wealth of local, regional and statewide community connections will help further the work and mission of ECSU."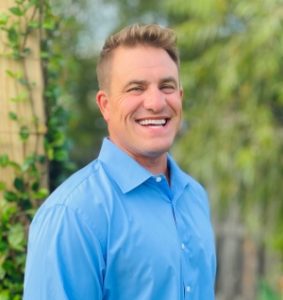 Bell began his career as a middle school English and history teacher and a head coach for football and wrestling teams. In 2007, he was named North Carolina's Teacher of the Year. Having been recognized for his excellence in the classroom, Bell spent a year working as an education ambassador for the state. In 2009, he served North Carolina as an administrator for the NC Virtual Public Schools, which was later moved under the NC Department of Public Instruction (NCDPI). At NCDPI, Bell directed online curriculum and professional learning programs, built courses and led teacher training programs. With insight into the value of data-driven decision-making, Bell joined SAS in 2019 to help school systems use the information they have to make better decisions for their teachers, classrooms and students. After two years with SAS, he returned to education at Topsail Middle School in Pender County as an intervention specialist. He is passionate about meeting kids where they are and making sure that every student is provided with opportunities to succeed inside and outside the classroom. Bell earned a Bachelor of Arts degree in English and Journalism from North Carolina Wesleyan College and a Master of School Administration degree from ECSU.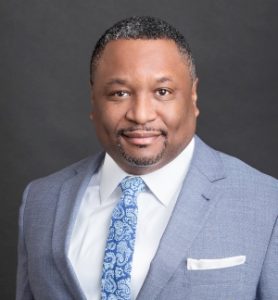 Minor serves as chief development officer and senior vice president of the V Foundation in Raleigh. He is an accomplished, strategic and innovative leader in advancement with extensive experience in fundraising. Minor has held several senior leadership positions, including vice president for University Advancement for the University of North Carolina System and associate vice chancellor for Institutional Advancement at North Carolina A&T State University. He also served in senior development roles at the University of North Carolina at Chapel Hill after beginning his career at Emory University. Minor is active in the community and serves as an advisory board member on UNC-Chapel Hill's athletic organization The Rams Club, and previously served on the board for the Chatham County Education Foundation, as a trustee of the North Carolina Humanities Council, a member of the Sonja Haynes Stone Center for Black Culture and History Board at UNC-Chapel Hill and the Board of Directors for the Greensboro Chapter of the American Red Cross. Minor received a Bachelor of Arts degree in Political Science from the University of North Carolina at Chapel Hill and earned a Master of Public Affairs degree at the University of North Carolina at Greensboro.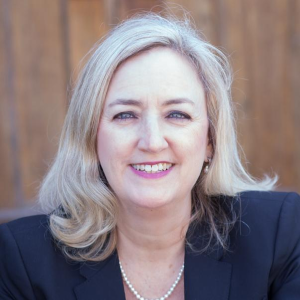 Morgan serves as Albemarle Area Market president and vice president of Truist Bank (formerly BB&T). In this role, she leads the Albemarle Region financial offices including Dare, Currituck and Pasquotank counties. Prior to assuming this role, she served as Small Business banker and vice president for BB&T, where she maintained a small business portfolio for the same three counties. Morgan worked for several years as a commercial banker and vice president for Atlantic Union Bank. She began her career in banking at Wachovia Bank as a branch manager for the Kill Devil Hills location and, later, as a business banker. Morgan has been appointed to numerous civic and foundation boards, and currently serves on the board for the Truist Foundation and First Flight Rotary Club. She is the immediate past chairman of the Elizabeth City Chamber of Commerce. Morgan earned a Bachelor of Science degree in Business Administration from East Carolina University and an education certification from ECSU. She also attended the Virginia Bankers School of Bank Management at the University of Virginia.
---