ECSU Foundation holds seventh scholarship gala on March 8
Posted On February 12, 2014
---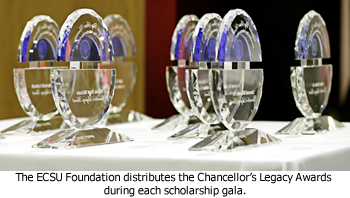 Kesha Williams
February 12, 2014 The Elizabeth City State University Foundation announces its seventh gala, a major fundraiser held in support of university scholarships. The event will take place on March 8 at the Kermit E. White Graduate and Continuing Education Center. Ticket prices are $125 for the Silent Auction, reception, black-tie dinner. The silent auction begins at 5:30 and the gala at 7 p.m.
The guest performer is four-time Grammy® Award winner, singer/songwriter, Regina Belle. She earned a large fan base singing R&ampB, jazz and soul music for 25 years but most recently impressed fans with two gospel albums, &quotLove Forever Shines,&quot a 2008 production and &quotHigher,&quot a 2012 production.
Fans will also recall she collaborated with Peabo Bryson for an unforgettable, Billboard top chart single, &quotA Whole New World,&quot the theme song for the 1992 Disney film, &quotAladdin.&quot Gala organizers are counting on this spectacular vocalist to draw a big-hearted crowd to reach a $200,000-fundraising goal. The event is held the same week that the university will celebrate its 123rd anniversary.
While the goal is to raise scholarship funds for the students attending this public institution, it's also an opportunity to recognize some outstanding citizens. Each year the foundation bestows the Chancellor's Legacy Awards. This year's recipients follow:
Dr. Shirley Turnage, a Glenn Dale, Maryland resident, an ECSU alumna and president of Dominion Consulting &amp Grant-Writing, LLC will receive the education/arts award.
Mr. Willis Langley, of Columbia, South Carolina, is CEO of W. Langley, Inc., will receive the business award.
Lieutenant Commander Navin L. Griffin, of the United States Coast Guard, will receive the military award.
Mr. Willie J. Stewart, Jr., a retired, Washington D.C. Public School System and Football Coach, (Anacostia High School, Washington, DC) will receive the Sports/Entertainment Award.
Mr. Rich Olson, city manager for the City of Elizabeth City, will receive the Government Award.
The ECSU Foundation has awarded scholarships for 43 years to ECSU students.
Seventy percent of the proceeds from this scholarship gala support those scholarships. Since 2009, approximately $345,000 has been raised for scholarships.
Tickets are available at the Office of Institutional Advancement in the Marion D. Thorpe Administration Building, Suite 318, on the campus of ECSU. For more information on sponsorships or to purchase tickets online see the following link, http://www.ecsu.edu/foundationgala/
Photo caption: The ECSU Foundation distributes the Chancellor's Legacy Awards during each scholarship gala.
---