ECSU, Food Bank Partner to Feed Regional Hungry with Sort-A-Rama Event
---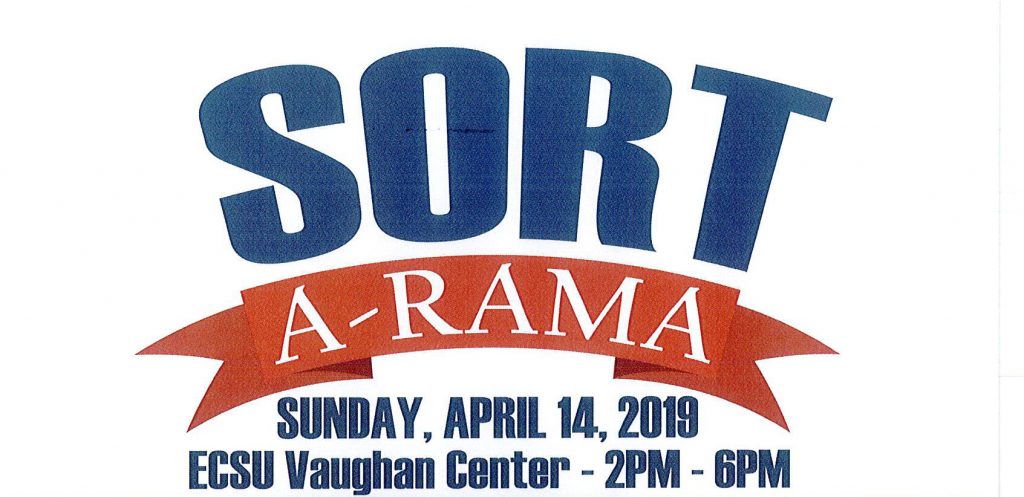 Elizabeth City State University students, faculty, and staff have an eye on ending hunger both on campus, and throughout the Northeastern North Carolina region. That's why the university has partnered with Food Bank of the Albemarle to host the first-ever Sort-A-Rama, a food packing event aimed at feeding folks in the region.
"You can look at this as a local version of Rise Against Hunger, the international food packing event we hosted two years in a row," said Russ Haddad, ECSU's director of community and economic engagement.
Sort-A-Rama takes place at the Vaughan Center Sunday, April 14, from 2 p.m. to 6 p.m. Teams are encouraged to sign up and help fight hunger in the region, said Haddad.
The event will engage area churches, businesses, civic organizations, clubs, and schools to bag bulk food products. The bagged food will go directly to families throughout the region, said Haddad.
Haddad says the goal of the event is to assemble no less than 100,000 servings of food in the four-hour period. It is also, he said, a good way to raise awareness about the mission and work of the Food Bank.
"And it provides area businesses with a great team-building opportunity," he said.
This event is another in a long string of food drives and hunger-relief events hosted by ECSU. Last year, students and faculty launched Vikings Care Food Pantry on campus to serve students in need of hunger relief. This year, the ECSU Office of Military and Veterans Affairs opened its own food pantry to serve military families in need.
Food donations and food drives are ongoing for the Viking Cares Food Pantry.
To register a team for Sort-A-Rama, contact the Food Bank's communications and volunteer manager, Brian Gray, at 252-335-4035, ext. 113, or email him at brgray@foodbank.org. Individual volunteers are welcome to attend, just show up at the Vaughan Center at 2 p.m. and you'll be put to work.
---