ECSU Flight Training Program Just Got An Upgraded FAA Designation
---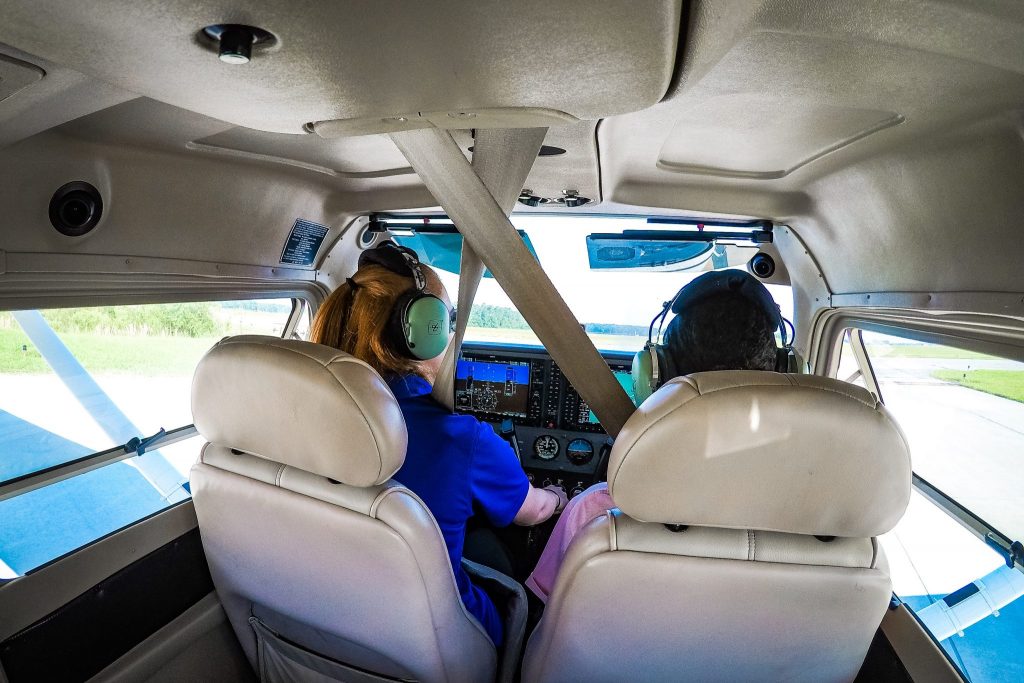 Elizabeth City State University's aviation degree program flight training just received a big upgrade. Beginning in the fall 2019 semester, the flight training section of the aviation program will operate under the PART 141 Air Agency Certificate, and that, says dean of aviation, science, and technology, Dr. Kuldeep Rawat, places the program in a very competitive field with other similar degree programs.
According to the Federal Aviation Administration, PART 141 schools offer a more structured training environment; are better for full time, career-oriented students; and will allow students a shorter flight-training period.
Dr. Rawat says the 141 designation reduces the flight training degree requirement from 250 hours to 190 hours. This will save students 60 hours of flight time and reduce their flight training cost significantly.
This new designation will also work to establish a more direct commercial airline path for aviation students.
"We are now in a position to establish Pilot-in-Pipeline with several regional airlines," said Dr. Rawat. "We have been in conversations with Piedmont Airlines, PSA, Endeavor Airlines, Republic Airways, and Air Wisconsin. They require that students be trained under 141 to participate in their Pilot-in-Pipeline program."
Pilot-in-Pipeline program is designed to assist future pilots make the transition from flight student to commercial airline pilot. Through a seniority-based system, through the program, pilots at regional airlines such as Piedmont Airlines can move on to guaranteed jobs at major airlines such as American Airlines.
The 141 designation also makes ECSU eligible for the Restricted Airline Transport Pilot authorization, said Dr. Rawat. Once the Federal Aviation Administration approves the R-ATP, ECSU graduates could achieve their airline transport pilot's license at 1,000 hours instead of the current 1,500-hour requirement.
The 141 designation, combined with the R-ATP makes ECSU a highly competitive collegiate aviation-training program, according to Dr. Rawat. That combined with the reduced flight training cost, and the low tuition made possible by the N.C. Promise Tuition Program – $500 per semester for tuition cost – future aviators can reach greater heights at ECSU.
---